The Caribbean and West Indian…even the sound of it is relaxing, a perfect place for a vacation. The location isn't just beautiful, so are the people that live there. Look at the very talented people like Usain Bolt and Rihanna who have made significant marks in the world. Now you can date or have a relationship with a Caribbean man or woman. Thanks to the ease that technology brings into romance and dating, your soul mate could be a few clicks away through a Caribbean online dating sites. In Caribbean area, Indian and Afro people are in the majority. So you will probably meet these people on these Caribbean dating sites and app.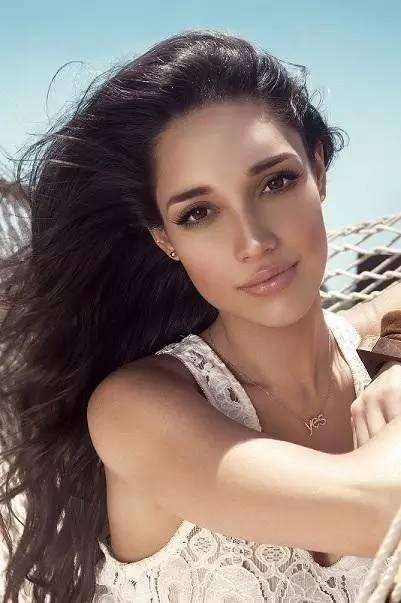 Love is easier to find these days thanks to dating sites. You can get to know the Caribbean man or woman first before starting a relationship. It helps save time and money too. Some people have hit it off quite nicely from the start and others have even married. Here is a list of five popular and easy to sign up best caribbean dating sites that will be a great start for you.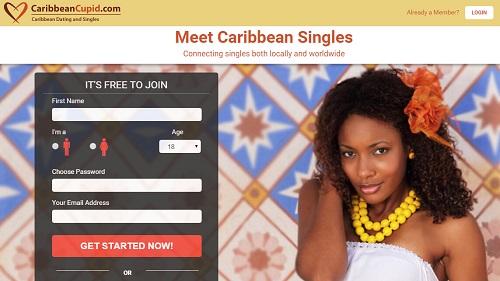 The site is one of many on Cupid Media. It boasts of over three million users from around the world. It is a great website to find a Caribbean partner from not only Jamaica or Barbados, but anywhere else in the world, even near you. Those seriously looking for a relationship will not be disappointed.
Cupid Media has other thirty niche dating sites that have good reputations. This means that those working behind the Caribbean dating site know their stuff. They have a passion to bring singles together and it is evident in the testimonials. There is a Caribbean somewhere who is just perfect for you.
Signing up process
Like many Caribbean singles dating sites it is quite simple to use with three steps. For the profile, you will need to fill in your first name, gender, age, email address and create a password.
You have the option of describing yourself with words and post a video. There are many free user benefits. Once you sign up, you can view the singles or see those who are compatible with you through My Matches.
You can browse through the members according to their location or special interest. This helps you to narrow down to whom you are looking for. When you see a person that you like, communication can start immediately. As usual, there are limited benefits for a free user, messaging is limited and there are advertisements all over.
It is as simple as that. What is even simpler is that this site has an dating app available in Google Play Store. It doesn't get easier than that.
Cost
Caribbeancupid.com is a free site meaning that you can access it for free but to access the best features, you will have to pay. The site has done a good job from displaying the prices for all to see. They keep it hush-hush until you sign up then the full details are sent to your mail. There are three types of membership:
Standard
This is free and allows you three features; basic matching, send interest and communicate with anyone in either Gold or Platinum members.
Paid for membership
You can communicate with all members, messaging, video chats and the best part …no ads popping up everywhere. Payment per month starts at $24.98 per month if you choose the monthly payment option, but it can be as low as $99.98 for 12 months when you pay the full yearly package.
Pros
It is free to register and sign up.
Advanced profile search options.
Has a Android app available.
Lots of members from Caribbean areas.
It is operated by Cupid Media, one of the biggest dating group in the world.
Cons
App is only for Android users.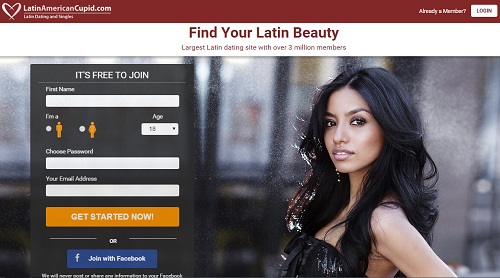 This dating site has been around for almost 15 years, connecting Latin people internationally. If you love soap operas on TV that feature hot and dashing Latino women and you would love to date one, this site is your opportunity.
It is among the most popular and well-trusted sites where Spanish speaking people can join and find their mates easily. There are over three million singles eager to find love. The Cupid Media has done it again without disappointing. These guys really do know their stuff.
The passionate sometimes feisty Latin members come from Brazil (every woman wants herself some Ronaldinho), Chile, Puerto Rico, Cuba and many more places. As usual, with most Cupid Media sites, there are testimonials from people who got love from that site. It's no different with these sites to find Hispanics happy with the experience and with a partner in hand.
To start
There are steps to follow that take a very short time to complete.
Create profile – Have an impressive picture because we know well how attractive Latinos are. The profile will need a few details like your first name, age and gender. You will provide your email address so the site can provide more information and keep in touch with you.
Browse – This is the fun part. Get to look at all the possible matches available. You can filter using the location if you are not a fun of long distance relationship or the person's lifestyle preference.
Get started – Chat or video-chat with anyone that sparks your interest. The steps are quite simple and flexible to be done at anytime that suits your schedule.
Cost
Can you compare paying for dinner dates only to realize after a while that s/he is not the one. You will notice it can take too much time and money if you put all the previous failed dating attempts together. With the Latin American cupid site, there is enough knowledge to determine first hand if the person is a potential partner.
Unlike blind dates, there are fewer surprises. You can see how the person looks like, where they are from and so on. The best part is, you don't have to board a plane to Puerto Rico to find your potential Jennifer Lopez. With just a click of the mouse button, you can be on your way to finding Latino love online.
There are three levels of membership on Latinamericancupid.com. These are free, gold and platinum. You can pay monthly, quarterly or yearly for the paid levels. Just so you know, the more the frequency in your payment, the higher the price. For example for the Gold package, the monthly price will cost around $33 while the yearly payment of $140 is actually around $11a month. It is something worth considering.
Gold – The monthly and yearly prices are as mentioned previously in the example. For the quarterly payments, it costs $69.
Platinum – Typically where you get all the benefits, per month it costs $39, quarterly it is $79 while yearly it amounts to $159.
Take note that these prices are an estimation that may have changed slightly. Once you sign up, if there are any changes or special offers, you will be notified.
Pros
Have a large number of active members.
It is free to register.
Perfect search features to find your love.
Have a Andriod app available.
Many non-Latin men looking for female Latin females.
Cons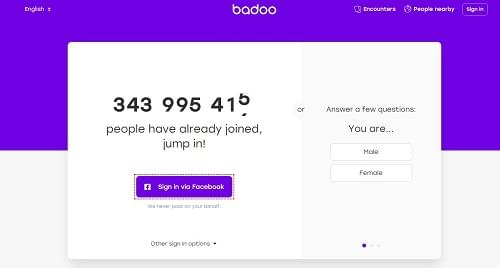 Do you hope to expand your friendship circle or find a date outside of your normal? This site, which has been around for more than a decade helping to connect people is excellent for you. It is one of the best Caribbean dating sites
You must be over 18 years to be a member. When you sign up you can see the people from the Caribbean who are around you using the same app or those from a nearby city and anywhere in the world. Choosing a possible match is simplified to the point that you can just swipe the profile right for yes or left for no. If there is a match, expect a notification.
Creating your account
The site or app, whichever is easier for you, can be accessed through your Facebook account (no worry because they don't post on your Facebook) or you can create a profile in the badoo.com site. You can specify what you are looking for; friends, date or just simply chat. The aim is to broaden friendly, fun and romantic connections around the world.
If you choose to sign up, you will indicate your; email or mobile number, name, location and birthday. For a Caribbean, you can see whom you match with and have a chat or video with them.
Safety for your information
Badoo is accessible to anyone in the world from all of 180 countries; this makes it less secure and open to any fraudsters. To increase safety, the Badoo team created a selfie request feature for people to identify themselves physically.
A picture that is posted by any user to identify themselves is verified by thousands of moderators. The safety precautions are a great way to prevent interaction with the wrong people like scammers.
Types of services
Freemium – Which is no pay, you still get to enjoy a number of features like messaging and search members
Premium – With this, you are guaranteed more visibility. You are notified about who wants to meet personally and like Whatsapp, you will know if your messages were seen.
The site is easy to use with fewer ads unlike most dating sites. You can easily see how much attention was put to make the process of meeting a potential partner simple and fun. Most dating sites limit the features for free users but with Badoo, you can comfortably interact with people. It gives more freedom to the freemium users.
Payment
Instead of using money, the app uses credit as currency. You can purchase different amount of credits at different prices, as below:
100 credits cost $1.99
550 credits cost $9.99
2750 credits cost $39.99
The benefits of paying are mostly having your profile being at the top of the page through the Spotlight or Rise Up feature. The credits can get you multiple conversations or send gifts to others. You could purchase few credits just to get a feel of what it's like being a paying user. Try this Caribbean hook up sites now.
Pros
Free to signup and use
Support app for iOS, Android and the computer.
Video Chat is allowed connect in real-time users.
Strict profile verification to make sure members are real people.
Available on multiple platforms including computer, Apple, Android and Blackberry.
Cons
The matching system works not very well.
Badoo credits expire after six months.
4. Tagged.com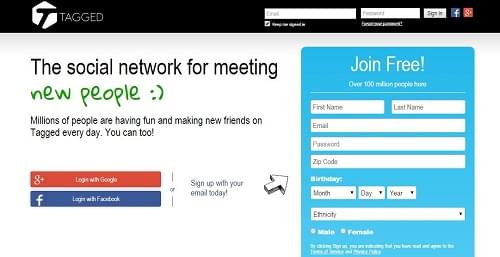 This is a unique Caribbean dating site and hook up site. It is very easy to use, and no one likes a complicated process to have a date. To be a member one needs to be 18 years and above.
You can communicate with people and meet a partner from anywhere including Caribbean. On the fun side, it has a unique feature in the way people can interact. It is a 'Pets' game where members compete in having a high value team.
One can sell, buy or own a pet, that is, other members. The goal is to have the coolest team which increases its value. When the player meets new people, he or she can sell some pets and buy others. It sounds like fun and it truly is. This special game keeps the interaction going because everyone wants to have or be in the popular team. The competition is what makes Tagged so popular.
Creating your profile
Like many dating sites, you can sign up using Google or Facebook account, which makes the process faster. Alternatively, you can use your email address but you still need to indicate your date of birth. Upload your photo and you are ready to find your future soul mate.
You can chat with individuals or be part of a group. You can browse to find anyone and send a message. Browsing can use age, location or interest. This can help you find the right date you are looking for faster.
You will get a notification if the person's profile you like, likes yours back. There is a 'Meet Me' feature to see those who would like to meet you personally.
Cost
You will use the app currency to purchase what you would like.
Free – Get to interact with anyone member whether you are friends or not.
Gold – Get to see the people who viewed your profile. Everyone would love this feature in every social app they have. The purchasing includes the Pets game. You can pay monthly, quarterly or semi annually. The subscriptions renew automatically. You can be the first to contact new users or see if the messages were read, among other features.
Premium – This is for the VIP members and it has more features but you will need to add extra payment.
Cost starts at $9.99 per month, but you can also pay $20.97 for three months as well as $29.94 for six months collectively. This means that when you pay for more months collectively, you save more money as opposed to when you pay month by month.
Security
Once you set up your profile, the information that you indicated is public to everyone with an account. Make sure to change the settings immediately for safety purposes because anyone can also send you a message.
You will need to go to the privacy settings and change who can view your profile, contact you or see your browse. If you signed up using Facebook and your profile is friends only, you will still need to change the settings in tagged.com.
Like every online application, you will need to be careful on the amount of information you display or tell other members. It is not easy to identify online predators immediately but one can take necessary precaution.
Pros
Available for both mobile apps and desktop websites
Easy to sign up
An old trustworthy website
Cons
Need to pay to get full functions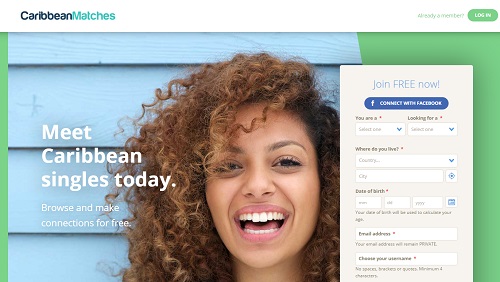 There plenty of Caribbean singles dating sites but few give you the right experience. After searching all over for that perfect Caribbean lady or man, or you are a Caribbean national living in another country and you are looking for other nationalities and you haven't been lucky, don't give up yet.
This site will help you find what you have been hoping for all this time and it is well recommended. The team has created a wonderful environment for the love magic to happen. Compared to other sites, this is among the few that offer quality customer service, which is so rare to find these days.
To get started in this Caribbean dating site, you will indicate your name, the gender of the partner you are looking for, age, nationality, gender and email address. The profiles are more detailed. This helps people have a good idea of who they reading about before any interaction takes place. It makes the search process more efficient.
Membership
It is free to create a profile, search, message and video. For free members, it is easy to find a date almost immediately. Most Caribbean singles dating sites create barriers on free members to lead them to pay but this one allows you to have a complete experience.
The site gives you a clear idea of what to expect and the experience encourages you to upgrade to platinum membership. Through the platinum membership, you will enjoy features like mailing and chatting with any member, more advanced searches among other features. The purchase can take place automatically. The purchasing process cuts off any room for culprits that would like to con people out of their money.
You can see those who have viewed your profile and made it his/her favorite, you can view them at the 'Favorited You' section at the home page. Chatting can only take place with those that are online.
Safety
This Afro Caribbean dating site maintains high discretion when interacting with others. To remove any chances for predators, the site has placed a number of secure features for the members to have a good experience.
Your real information like the name, age, email is not displayed when you send a message. Your personal information is private unless you choose to disclose it. Also, you can change whether you want to appear off line or online to those using the chat feature.
They take safety seriously, which is why they have great reputation. All these security features cannot affect your profile and hide it from the searching section. It allows you to interact with a good amount of privacy. The site helps you find the right person for you as soon as possible and with safety.
Conclusion
Now that you have seen 5 best Caribbean dating sites and apps, you can make a good decision to sign up on one of them and start the easy search for a soul mate online. When it comes to love, there shouldn't be a compromise. So find that person you will share your life with using these sites and have fun all the way.