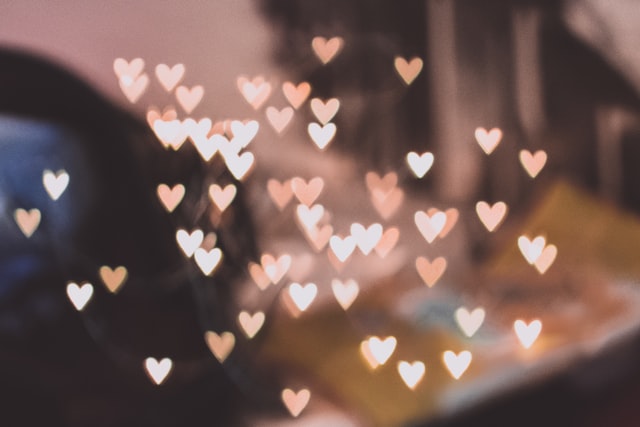 The dating idea is an important phase, as it helps grow your love interests and enables you to share experiences in your relationship. While there is nothing wrong with the first date ideas, such as meeting up for drinks or dinner at your local restaurant or bar, doing this over and over becomes boring and stops being romantic. Regular romantic dates are beneficial in keeping your romance alive, and going on regular dates is the only way to jump-start this habit. That said, below are romantic date ideas you should try out with your recent catch from the best dating sites review.
Romantic First Date Ideas
There are a lot of uncertainties that come with the idea of planning a first date. Nonetheless, you should focus on the venue, ensuring that it provides the right atmosphere that both of you can feel free. Any romantic first-date idea should allow for upbeat conversations. Therefore, choosing a dark movie theater or a loud bar might not be suitable. Generally, keep your first meeting simple yet classic. Some romantic date ideas to consider include:
Coffee shop – most coffee shop settings can facilitate intimate engagements, which is all you want on your first date. Besides, you can spend time, be it 30 minutes or hours, and leaving at any point doesn't seem forced or awkward.
Plan for dinner – dinner is, undoubtedly, a common romantic first-date idea for most people. While this takes more time, they set the mood for intimate and romantic conversations and eye contact.
Attend a cooking class – this is another excellent romantic first date idea. You can take advantage of this time to learn more about each other's likes, hobbies, favorite foods, and more.
Wine tasting – if you aren't good with small talks, activities like wine tasting provide topics to build your conversations from.
There are many other romantic first-date ideas to consider. If your first date is successful, you should plan for a second one. For the second meetup, let your partner know that you were attentive during the first meeting by planning the second around something they like or mentioned during the first meeting.
Romantic Indoor and Outdoor Date Ideas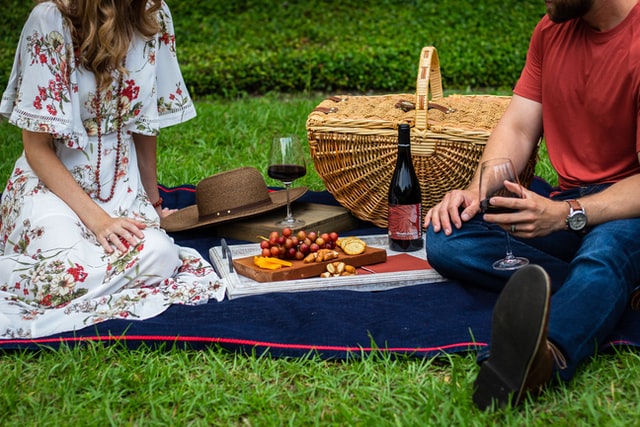 Planning a romantic indoor or outdoor date allows you to enjoy shared activities with your partner. Some indoor and outdoor romantic date ideas include:
A biking adventure – even if you don't own bikes, you can rent bikes and take on the trails with your partner. Search around for the best bike trails that are romantic and safe. Consider the terrain and weather conditions if you want to enjoy your ride.
Water activities – another great outdoor romantic date idea is engaging in various water activities. This can range from kayaking, canoeing, fishing, paddle boarding, or simply rent a private boat to relax during a hot afternoon.
Karaoke – if either or both of you like singing, karaoke is a good indoor and outdoor romantic date idea. Pick your favorite songs and sing yourselves out.
Visit a theme park – theme parks are great and enjoyable for second-date ideas. The huge roller coaster drops provide an excellent opportunity to start holding your partners' hands.
Food festival or street fair – everyone likes an oyster, pickle, or seafood festival. Take a walk around as you taste and sip new discoveries.
Attend salsa or dance lessons – private or public dance lessons are another excellent date idea for those who like dancing.
Visit a museum – while there is no chance to be overly romantic in public museums, visiting a museum provides a bonding experience and a chance to discover your partner's likes and dislikes.
Hiking – hiking is another great date idea for those who enjoy exploring the outdoors. Apart from interacting with nature, you will make discoveries, such as those of bird species. You also get a chance to take photographs with lovely backdrops.
Play truth or dare – this is among the hottest romantic date ideas at home. While it sounds old school, this idea takes away the pressures of sustaining lengthy conversations. If you are playing with someone you just met, you can take advantage of the questions to ask anything you'd like to know about your partner.
Romantic Date Night Ideas
Recreating your first date – recreating the first meetup is an excellent romantic date idea for married couples who want to refresh their feelings from the first date, where they had butterflies and were nervous about meeting their partners. You can make this idea additionally interesting by pretending it is the first date.
Go bowling – while this idea can be done during the day, bowling with your significant other late in the evening or at night is way better. Enjoy this romantic moment with beer, bar snacks, and funny bowling shoes. The best thing about bowling is that it requires no skills. Place a silly bet to make this game funnier.
Play trivia night – trivia questions are another way of rejuvenating your romantic experience. Just like karaoke or bowling, this romantic date idea is good even for the least knowledgeable individuals. It is also educational as you will have learned a few facts at the end of the night.
Moonlight picnic – watching the Moon is another romantic date night idea. You can prepare your backyard for a romantic moonlight picnic during clear nights. The Moon can create a romantic outdoor atmosphere. Find a secluded area, light some fire, and lay on a blanket or camping chairs. Don't forget a bottle of champagne or any of your favorite drinks!
Bottom Line
Most romantic date ideas are designed to get you out of your comfort zone. For instance, if you can't dance, dancing/salsa classes can help you boost your confidence. If you don't like cooking, working together with your partner can help you learn the basics.
That said, share your best romantic date ideas in the comments that everyone should try out! Surprise us!
Author's bio:
Cari Carter is a relationship coach and blogger. She is always eager to share her experience, based on personal practice and surveys of people. Her hobbies are sport, reading, and dancing. Also, she likes to hang out with friends on weekends. And, of course, she loves her boyfriend and two adorable dogs: Sunny and Chewie.