First date is very important as the two sides are both getting to know each other and trying to build a relationship as well. If everything goes well in the first date, partners might continue to engage in other activities, such as watching a movie or a second date. In order to a make a good first impression and lay a good foundation for the next date, there are some don'ts to keep in mind when hanging out with a girl. Read on for 8 first date don'ts that every man should know!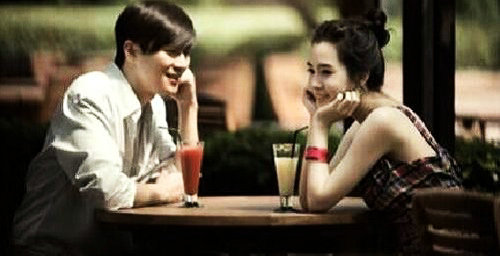 1. Ask the girl "Do you like me?"
You should not ask such a question, at least don't do it on the first date. This will only fully expose your lack of self-confidence. On the other hand, if the lady does not have any affection for you, she will not be sitting in front of you again.
2. Make a call or send messages incessantly on date.
If it is not an accident of your family or end of the world, do not keep on calling and messaging incessantly on date. And that is why 67% of men fail on date.
3. Mention former girlfriend.
A girl does not want to hear any info of your former girlfriend; this will destroy the atmosphere of dating. If so the two people will start comparing self with each other's predecessor. If asked, you should say: "That it is very boring; I prefer to know you more".
4. Greasy hair and dishevelled.
Just imagine, when seeing this kind of person, your date will walk away rapidly.
5. Go Dutch or pay for her.
It's better for you to pay the bill on the first date. A girl will not date twice with a stingy man. Of course if the girl insists on sharing the cost, you can pay separately.
6. "What do we do now?"
The question should not be raised by you. When confirming an appointment you should pre-plan the following activities, preparing at least several possible options for choice, let the girl know your sincerity.
7. "Do you still want me to meet you again?"
You should not ask such a question; you can wait and ask it until the next day. Do not be too eager to express your mind, you should arouse the curiosity of the girl and maintain some ambiguous relationship.
8. "Go to your home or my home?"
This kind of question will make the lady feel that you may have some impure dating purposes, unless this is a common dating purpose for you both.