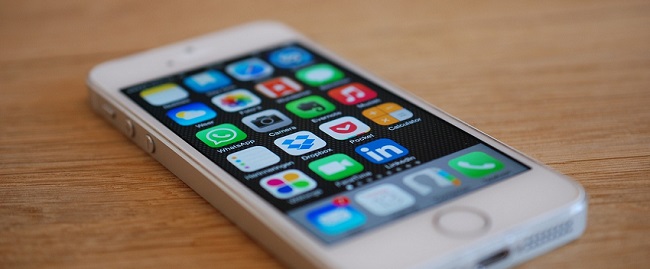 Online dating has been prevalent more than ever after the pandemic. Ways of traditional dating have been replaced with virtual dates and remote romances. People use dating apps to find love, and with the reward of finding a partner, it comes with risks, including online scams and unwanted threats.
Meeting new people is exciting but be aware while interacting with someone you don't know. So recognizing the importance of it, safe dating should always be your priority. You can't control the action of others, but there are things you can do to protect yourself so you can have a soothing online dating experience.
Here, we have curated dating app safety tips that help you safely transition your relationship off the app and into real life.
Use Different Photos for Dating Profile
It's better to avoid using the same photo on a dating profile as on Facebook and Instagram. Any virtual stranger can perform a reverse image search online and find your social profiles. From there, potential scammers start assembling your personal information.
Also, avoid posting photos that reveal your physical location. We know it's tempting to share a photo of your favorite coffee shop or restauran, but identifying features of your background can help strangers find you.
Don't Share Your Personal Deets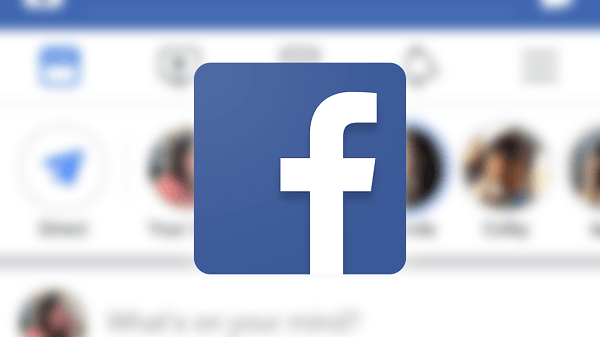 When you meet anyone online, you want to know more details about them. But how do you date online safely, as you are there to form a relationship and ask related questions? Talking about your hobbies and what you want in your partner is great to know them better.
But stay away from revealing where you live, your phone number, where you work, and what is your go-to place to eat until you know that the person is trustworthy and compatible with you.
Stay In Dating Apps Only
It is best to stay inside the app when you chat with someone you have just met, your potential date, or even after a few dates. It may seem inconvenient not to move to another app or share additional information with your match. However, if anything doesn't work out, you don't have to stress as you haven't shared any of your personal information, like your contact number.
Scammers often want to move to an encrypted app like Whatsapp, where their behavior cannot be easily monitored. Staying within the app offers you extra protection as few apps don't allow you to send links in messages, and most have blocking and reporting functions.
Check Your Geography Settings
Online dating apps use location to help you find possible matches. But make sure it allows you to control this setting. Any app that allows another person to know exactly where you are and your neighborhood is not a good idea to appreciate. They should not have access to use these details.
Get a Google Voice number
Do you also fear being harassed by someone who has your cell number? Don't let this come in your way of finding love. Eventually, you need a number to talk with the potential one before you meet. But how? Get a free Google Voice number.
You only need to download an app that provides you with another number for dates. Everything will be the same on your phone, and you can even text through it. Block the number if things don't go well. The process of setup is quite easy to follow.
Don't Hesitate to Report Someone
When you are dating online, you come across people misbehaving or who are just toxic. In any of these situations, dating apps allow you to report someone or block them from contacting you. You can even contact the customer support team if someone is harassing you or trying to blackmail you for money.
Avoid Interacting With Suspicious Profile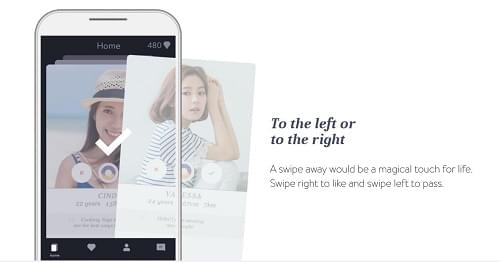 You can learn a lot from someone's photo, and there are a lot of things that can mislead you. A polite small conversation doesn't mean they don't have any dark sides. If you match with a person and their profile has limited photos with no profile information filled, be aware, as it might be a fake profile. Trust your instincts when connecting with a person, whether you feel they are genuine or not.
Virtually Connect Through a Video Call
After you feel the connection gradually via chat, now it's time to move to facetime each other. If the person is real and truly feels about you, he/she won't disagree with having facetime virtually before meeting in person.
It is beneficial for a couple of reasons. First, having a video chat can make you feel present and help you get emotionally attached. Also, seeing the person in real can help you verify if they say who they are.
Don't Share Financial Information
Users who want to extort money give you compelling reasons to share and try to convince you. But don't fall into the trap and never respond to sharing money. Even if the other person seems to be in an emergency, never send money, especially overseas or through a wire transfer.
If you get a request, report this to the app support immediately.
Ghost Out if You Are Not Feeling a Positive Vibe
When you are not interested, tell that person clearly and never take their calls or respond to messages. You are not forced to be in touch with someone you feel awkward or unsafe.
If you say "NO" repeatedly and respond to their messages, it feels like you are still interested in keeping in touch with them. Cut off the communication, don't feel that it seems like rude behavior. It's a clear sign to back off.
Do Some Digging Into the Profile
It's obvious; you can't believe everything you see on the internet. Half of the users lie on their online profiles. After connecting with someone, do your research and verify if they are not a scammer or catfish.
Ask about their social media profiles to know them better. Do a background check to get information on previous records. If you can't find them online, this could be a sign they are faking it and could be dangerous to you.
Conclude
Dating doesn't have to stop if you are physically apart. With the growing technology, dating app development company will build user-friendly and realistic dating apps which help you foster a healthy relationship. Now finding your potential match is much easier. But remember to keep these safety tips in mind when you are examining your match.