After you have signed up to a good dating website and have stated making some headway with a few girls, you need to keep the conversation going. Alas, this is not easy to do, contrary to what many people think. Most men think that because the person they are chatting with cannot see them, they have a leeway to say anything they want. But nothing can be further from the truth. Behind that computer is a real human being, a woman who is yet to trust you, and has feelings. Therefore, you have to be careful how you go about wooing her. You need a few online chat tips to know how to go about it.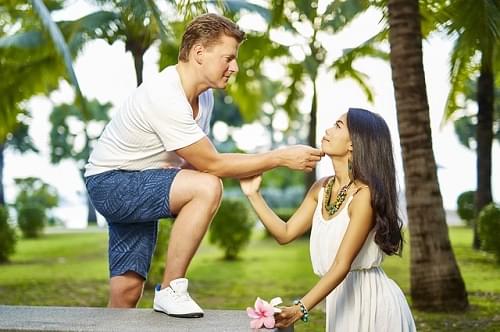 1. Flirting is an art.
This means that it is either embedded in your system or it is something that you need to work on each day to improve. Thus, do not be overwhelmed by the online chat tips out there. Everyone has faced a hard time chatting or flirting with a girl, whether doing it online or physically. So it does not make you any less of a man or woman to fail in a few flirting moments. As you learn how to flirt with a girl, get rid of the perfectionist mentality. You will burn out. Instead be natural and do not force yourself to be a soap opera flirting pro.
2. Start with the obvious, do not overthink.
Mastering how to flirt with a girl while chatting online can be tricky at times. However, avoid yearning to pose as this critical thinker, it puts off girls. They don't have time to think a lot to understand what you mean. Remember when chatting online you probably use words and, images, photographs and maybe videos to interact. Pick out something obvious from the photo or video and say something flirtatious about it. Don't struggle remembering some online chat tips a friend told you.
3. Be yourself.
As you go through online chat tips remember girls love honest, truthful, straight-forward people from the very beginning of chatting. Women are emotional beings thus lying does not go down well with them. If you can lie on an online dating site, then you have the guts to lie about so many things about you. That is how cruel the interpretation of the world is about lying.  Do not use a wingman because a smart girl will soon notice you are weird. Here is how: one day you will have to chat with her when your wingman is not around. That is when you will see her text something like 'why are you chatting like some old man?'
4. It is okay to be nervous.
Flirting comes easily to some people but to some it is a lot of work. There is no need to worry about it because the girl you are flirting with may not even realize that you are nervous. Save yourself the trouble. Even if she notices it and asks you why you are nervous, do not apologize. Girls are attracted to men because of their physical and emotional strength. Remember that as you go through online chat tips, it is essential.
5. Gifted hands.
If you are talented in graphic design or any other art form, play around with words, images and photographs.  For instance, manipulate a girl's photo in a good way or add something to her comment and see how lit up she will be; not on her face but through the words she uses in her chatting with you. Do not think too much when you want to grasp how to flirt with a girl online.  No girl can ignore graphics, animation or other art work in flirting unless there is something bothering her.
6. What to avoid when flirting with a girl
Obscene language is a turn off when flirting; avoid it by all means. It does not look good on you.
Take your time. Flirting is a process. Do not say everything at a go; withhold some. Suspense makes things enigmatic when flirting. It just feels great.
Have boundaries. You cannot say just anything to a girl you want to flirt with. Do not intrude into private issues such as family or history. Flirting is just flirting, nothing more. If you want to take it further, wait a little. Flirting is simply meant to make the two of you go to dreamland for some time and come back to reality
Do not sound like a player or womanizer. Avoid being full of yourself if you really want to know how to flirt with a girl. Remember the chatting is not about you, but about the two of you. Therefore, get to balance to avoid putting off your girl.
Do not push it. As mentioned earlier flirting is an art. Do not be too eager to flirt, it makes you look desperate. Now that is a deal breaker for you if you did not know. It is very easy to tell when a woman is bored. For example, when she starts responding in monosyllables, that is the time to wish her a nice time and catch her later. If you become too persistent even when it is obvious she does not want to continue chatting, she will write you off as an obnoxious pig.
Keep it fun – If you can make a woman laugh, genuinely, you can have her. It is that simple. So unleash it, be funny, but a natural funny. Be easy to chat with. She just might give in to your flirtations.
Conclusion
Flirting is not as hard as it seems to be. It is all about your willingness to try learn and become good at it. As you go through the many online chat tips remember the success of the flirting attempt depends on you: knowing what to do, what not to do, when and how to do it. There is no magic in flirting; it needs you to put in a little effort and you are good to go. As you finish reading this article you realize that knowing how to flirt with a girl is very important to you and the girl too. You do not want to annoy or irritate her.