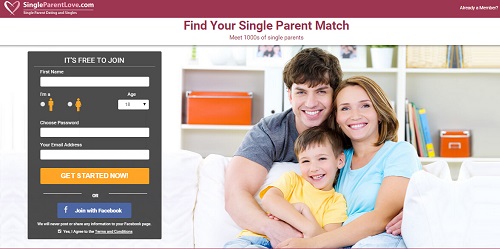 That you are a single parent does not mean that your love life comes to a standstill immediately, because it does not. You can still love again, and even marry. However, for many potential dates, anytime you toss spanner into the works, meaning anytime that you mention you have a kid, they take a step back and pull back. However, the good thing is that Cupid Media has got your back, because they have a website that is fully dedicated to single parents to help them find love.
Life is very busy for a single man or woman, with their careers taking up most of their day. To many single people out there, dating conventionally becomes harder because they just do not have time. Now, if it can be that hard for a single young man or woman to date locally, then you can only imagine that it will be ten times harder for a single mom or dad to find time to date locally. That is why online dating has come in so handily for everyone because now, you can date online at your most convenient time. You do not have to miss out on your love life just because you do not have time to date locally.
If you are a single parent, you will find this SingleParentLove review very helpful. We will show you the features that you can look forward to, the costs and so on.
Overview
SingleParentLove is owned by Cupid Media of Australia that is home to more than 30 other dating websites. Like all other Cupid Media sites, you just have to sign up for a free account and soon, you could be on your way to getting the partner of your dreams. This is the one-stop site for single parents looking for love.
In this dating site, there are different kinds of memberships, some paid for and one unpaid for. The free, or standard membership offers the users a few basic features, but the paid-for memberships have more features. If you would like to get a partner on this site fast, then you had better use the paid-for memberships because then, you will unlock more features.
From the standard membership, you will get basic features like sending interests, creating profile, uploading photos and sending a message to the paid members. However, note that for meaningful communication to take place, one of the two parties communicating has to be a paid-for member.
The paid-for memberships are Gold and Platinum. If you opt for any of these two, you will unlock many features that the standard members do not enjoy. For example, you can enjoy an ad-free browsing experience, send interests to all members, create profile, communicate with all members, video-chat, instant message and do much more. Simply said, when you are using a paid-for account, you are more likely to get a partner faster than when you are using a standard account.
Is SingleParentLove legit? Of course it is. It is backed by the most prolific dating company. Here, you are assured you will find love if you stay on a bit longer.
When you are filling in your details, you will find that you will be required to give more details than you are used to on other sites. It is best that you fill them all in. The reason why you have to do that is that this is a matchmaking site and therefore their complex algorithms will try to match you to the person who is closest to you in personality. SingleParentLove has hitched up many single parents to date because of their prolific features.
Features
As we have said in the overview section, there are many features on this dating site, but to unlock all of them, you will have to upgrade your membership. That is not a problem at all, if you can be assured of getting enough value for your money.
Some of the basic features that you will get include creating a profile, checking out other members by their photos, sending emails and so on. You can also review matches as much as you like. You can upload many photos to increase your chances of finding love and so on.
As a Platinum member, you will have access to all site features. You will enjoy advanced matchmaking, translation of profiles into a language of your choice as well as communication with all the other members. You also get an ad-free browsing experience and most importantly, you get to use the profile highlighting feature meaning that you stand a much higher chance of getting a potential date than the Gold or Standard members.
Unlike the Standard members who can only read emails from the paid members, when you are a Gold or Platinum member, you will be able to send, receive and read emails from all the members on the site. You will also instant message all members. There are so many advantages of using the paid-for membership.
Costs
Now that you know that the paid-for membership is the best, how much money will you pay? Firstly, there are many methods of payment allowed and one of them is the internet payment gateway PayPal. You can also pay through bank transfer, major credit cards and money order/postal check. You should also know that the subscription will not renew automatically. Therefore, you are safe on that side.
Gold membership will cost you $24.98 for one month, $49.98 for three months, $75 for six months and $99.98 for one year.
Platinum membership will cost you $29.98 for one month, $59.9