You met her at the restaurant, or maybe at the coffee shop, she was and still is pretty, you approached her. Your conversation went well; however, what you did not know is that she is a single mum. It's not like it is written on her forehead that she a single mum. Same thing goes for a girl, he might just be the most handsome guy you have ever met, but he is a single dad. If you are in this situation, or have been in such a situation, then you know that it is not so easy. You might also be a single parent and thus, you need dating advice for single moms and dads.
You need to play your cards right if you plan on being around a single dad or mum for a long time, maybe till death do you part.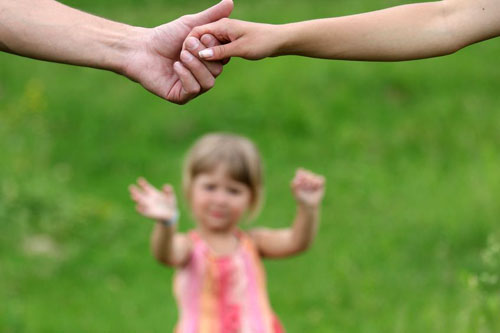 1. Quit being a player
If you would like to win the love of a single mom, you need to stop playing the games that you like playing with other girls. This means that if you feel that you were built for the chase, and revel at the thought of a hunt, get rid of all these feelings and thoughts. Single moms are all about getting straight to the point. They do not have time to beat around the bush. For some good advice on how to date a single parent, state your intentions right away, and tell her why you want her.
2. Expect the talk
Most men cringe the minute the lady utters these four words, "we need to talk". Some take to their heels and never come back. If you are aiming at having a long term relationship with a single mother then you need to follow this tip on how to date a single parent. Single mums have the tendency to always be on the go. They want to know if you have any plans of being around for a while as well as whether you have goals.
3. Expect a clash with the children
You already know this. Probably, you have had a problem getting her attention, because of one teacher-parent meeting or another. The neglect you feel every time she cancels a date is exactly how her children feel when you are out on dinner with her. Children have a sense of obligation towards their mothers, they will always want to protect them, and maintain their relationship with their dad. If you are a woman looking forward to having a nice time with a guy who has kids, well, you need to know some single dad dating advice so that you strike the right chords with the children.
4. Respect her schedule and be considerate of her time
Most advice given on how to date a single parent are keen on ensuring that you understand that single moms have little to no time for themselves. She has no partner to share her responsibilities with. Hence, you need to be very considerate of her schedule, do not expect her to show up on dates that are at the same time as her child's doctor appointment.
5. Be honest
This is with regards to single parent dating sites. It is good to go to these sites, however, if you are planning on lying about your status. If you are a lady, do not be afraid to make known information that you have children. Omitting such information may have negative effects on any relationship you hope to have.
6. Do not involve the children just yet
This dating advice for single moms and dads is ample, and in time too. To any parent, children are sacred and delicate. It is important that you protect your children from any emotional pain. Introducing your partner too soon might confuse them, if anything, in the event that your relationship does not work out, they will have to start all over again with the next one. Hence, before you introduce your partner to your kids, make sure that you know that your relationship is headed somewhere.
7. Ensure that he is really divorced
Advice on how to date a single parent is very particular about the marital status of your partner. Not being aware of such information can bring a lot of trouble. In the case of single dad, you are likely to run into his ex-wife a lot more than you would like. Additionally, you might even get into problems with the law. Even at that, you need to understand and be comfortable with the idea of him communicating with his ex. Do not forget that she is the mother of his children and will always be that.
8. Have fun
This is a major tip when it comes to single parent dating advice, especially when you are dating a single dad. He is constantly busy with work and his children which can be very stressful for him. Hence, do not use the time you have together to complain about things that probably do not matter. Take the time to have fun and help him relax. As a result, you will not only be able to gain his maximum concentration, but also be the good listener that he needs so much.
9. Understand priorities
Dating a single parent can be hectic, no doubt about that. If you are the kind of person who is insistent on being the centre of all concentration, then you are in for a great surprise. You need to understand that this person has children to take care of, hospital and teacher appointments to appear for, and a company to run and even a project to complete. Do not insist on always expecting him to be around, at your beck and call. It is important that you understand that other things will always have more prominence in his or her life than you. That however does not mean that they don't fancy you. No, it is just the way life is.
10. Be romantic
This is specifically concerning single moms. If and when you plan to always be around her and are hoping that the relationship will last for long, show her some love. Sparing a bouquet of flowers does not hurt. Additionally, single moms tend to be too busy to the extent that they forget about themselves. Taking time to treat her like a queen, be at her side at all times and ensure that she feels loved will go a long way in instilling trust in her. You will gain your good graces with her; in turn she will feel a lot closer to you. This, I am sure, will help strengthen your relationship.
Apart from signing up on single parent dating sites and finding yourself the love of your life, you should know many more things. However, these 10 tips should give you a good place to start.