Being a single-parent, you are always busy with kids, the chores and your careers, there might be not much time to think about your relationships. let alone finding the right place online to look for your other half. Today there are too many online dating sites for single parents and you have no idea which one you sign up. That is why this post was created, we would like to help you embark on the right track. Below are our reviews of the 5 best dating websites for single parents.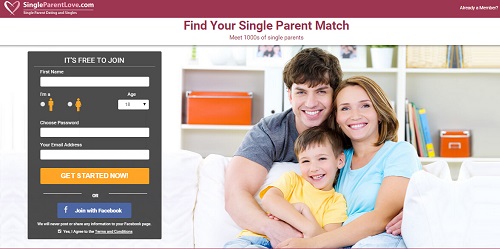 Singleparentlove.com is a niche dating site that focuses on single parent dating. The site has half male and and half female members and most of them are at age of 35 – 44 and have attended college. Users can enjoy various useful features including emails, IM, video chat and even translation services.
Honestly speaking, there are not too many active members when I check the site, but when scroll down the member list, I can find a lot of members who have been active recently. I'm assuming that most single parents are busy and do not have much time to spend on an dating site. So you can send emails to them and wait for 2-3 days for responses. Compared to big dating site like Match.com, the site may not seem busy, but all members here are looking for single mom or dad, so it is easy to understand each other here.
Signing up is free and you can enjoy some basic features like creating profiles, doing researches, looking at other members' profiles. If you want to use more functions such as email, live chat, you need to become a paying member with cost just $8.33 per month for 12-month package.
Click on the button below to look at SingleParentLove.com for yourself…
2. Match.com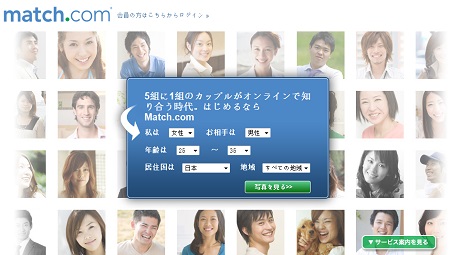 Match.com a popular online dating site famous in the world. The website has more than 12 million members around the world and more than 1/3 members are single parents looking to connect with others. So you can find lots of single moms or dads that suit your criteria properly out there.
It does not take much time to fill out your profile and get started. You can create a detailed profile including options about your kids and pets. After completing your profile, you'll appear in other members' "Daily Matches". You'll be notified if they watch your profiles. On your profile you will see who have an interest in you, then you can send an email to anyone you want to talk. The site also has a magazine which provides many dating articles and even has a column which provides advice "For Single Parents".
Any new user can enjoy a free membership for the first 7 days. With that you can send and receive emails, IM, take a look at who has looked at you, do searches to to find your potential matches and more. You need to become a paid member after 7 days free trial. The best value plan is $19.99 per month for a 6-month membership.
3. Just Single Parents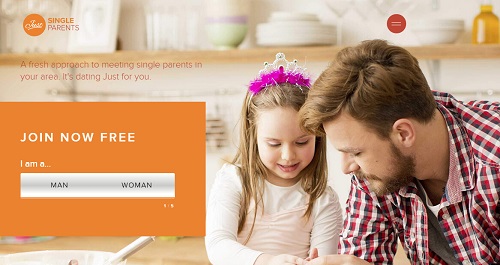 Justsingleparents.com is a professional dating site which helps single parents find their love. The site has thousands of members out there.
It is free and easy to create a profile. Please be noted that detailed profile can help you win trust of other members and find your potential date easier. There are several ways to contact other members, you may send a message, live chat or use webcam to chat. The site is based in UK and they hold dating events every now and then to help members meet up with each other.
The website is a good choice for single mum or dad in the UK looking for date.The membership fee of Just Single Parents is a little expensive and the 12 month package is the best option. Click on the button below to check out JustSingleParents.com for yourself…
4. Single Parent Match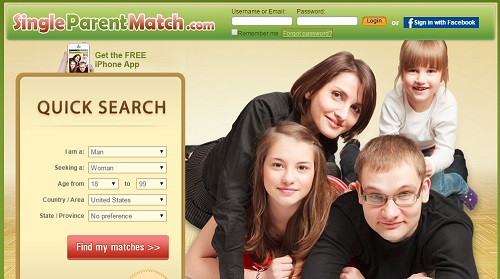 SingleParentMatch is the world's first dating site for single mothers and fathers. Established in 2001, the site has more than 15 years experience in helping single parents find their love.
Its members are mainly from the US and UK, you will also find single parents from Canada, Australia and other countries. The site has strict policy to make sure all members are real persons. Each new register will be required to upload a copy of ID for their staff to check. The site also offers a number of useful tips and advice for single parent dating.
Click on the button below to have a look at SingleParentMatch.com for yourself…
5. Single Parent Meet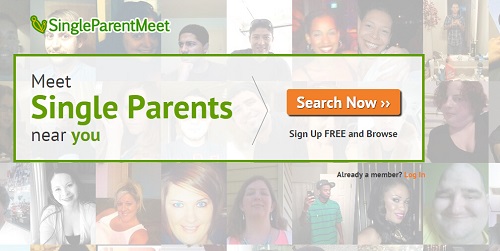 Single Parent Meet is a well-designed professional dating site for single parents with children. The site has around 50,000 members and most are at ages of 30 and 49.
There are different communication methods, the private message and instant chat are the most popular options. You can even send an audio or a video message to "flirt" with others.
It is free to sign up but you can just create a a profile. If you try to contact someone else through email or IM, you need to upgrade to a paid member. Its member fee is on the cheap side among all single parent dating sites – only $9.99 per month for 6 months package.