The main objective of dating regardless of whether one is straight or gay is getting that one person who will care and love you as you do the same for them. Gay dating is not all that difficult especially if one gets some good gay dating advice, such as you will be reading in this article.
In order to get it right, just like straight men need advice, gay men also need gay relationship advice. This is especially so because even though dating is not so hard; it can get tricky and messy at times leaving one so frustrated. After you come out of the closet, you will find that all is not glam and posh, but there are many complications, even in the most advanced societies, when it comes to dealing with gay people.
Do not attempt to engage in dating if you are gay without getting some gay dating advice. In as much as we are advanced and have learnt to embrace our different sexual orientations, in places like China, same sex marriages are still not recognized, and the same applies to many African and Muslim nations.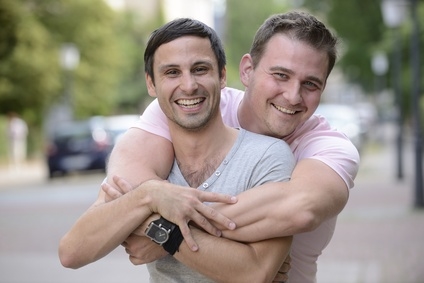 Let us look at top 10 important gay dating tips below:
1. Do your homework well – its important!
Find out if the person you are interested in really likes you. If you think he is good for you approach him, if not continue your search for your soul mate. If two people have genuine affection for each other, it is hard to hide. You will know… that feeling!
2. Go out more often, go to gay events if there are any in your neighborhood
You very well know that one cannot find love by just sitting around. Love is precious and it just does not fall from heaven, right? Go to social events like gay weddings, parties and so on. Go out with your gay friends or even the straights ones and you may get lucky. Try gay dating websites, you will find so many like-oriented people looking for a person just like you. Make it easy on yourself and even in the local scene, let people know you are gay.
3. Subscribe to gay dating websites
Just as we said in number two above, it does not hurt to subscribe to the gay dating websites. Check them out and not just one, but several, maybe in one of them you will find your soul mate. Be keen because there are scammers in those sites. Now, there are two types of dating accounts – the free ones and the paid for ones. The latter are much better as they have more features like instant chat, email, video chats and photo exchange. The free websites will offer you limited features.
4. Have confidence – faint heart never won love
Now, who would not want to date someone who believes in themselves? So show confidence in yourself as a gay man. There is nothing to be ashamed of. Are black people ashamed of being black? Are white people ashamed of being white? Of course not. Being gay is as natural as anything else. Describe yourself to the person of interest but do not brag. If you are already dating, be sure of yourself and the relationship as well as the decisions you both make.
5. Just be yourself – never portray yourself differently
After dating online, when you finally meet, do not try to be a person that you are not. Show your true self to your partner and avoid trying to measure up to the expectation of other people. It is so frustrating trying to keep up with what others do. Just do what you think is best for you and your partner as long as you are both contented.
6. Be a real sport now, will you?
Take your partner out for lunch or say dinner, get them gift surprises, that is, if they like that. Open doors for them and pull seats in restaurants. In other words, be a gentleman or partner. Ensure you just do not do it while you dating only, if it is a long-term thing keep doing it. That will keep the fire burning.
7. State what you want from the word go
This is the best gay dating advice – to open up as soon as you start talking. What are you looking for? A short-term romance or a long-term thing? Just say it. Be sure to make your motives known to your partner. This will ensure that both of you are on the same page and that no one gets their heart broken.
8. Get gay love advice, and use it!
Do research on matters regarding gay love and gay relationships. The information is out there on the internet and in books. You just need to go get it. Take what is applicable to you and try it. If you are a gay man, look for resources on any gay men dating service. You will find more than enough there.
9. Communication is very important in gay relationships
For any relationship to survive the test of time, communication is very important. Talk to your partner on all matters – the dos and don'ts, likes and dislikes, what makes you sad and tickles you, and remember, even matters about sex need to be addressed. So go ahead discuss the various issues. Open communication will help strengthening your relationship.
10. Commit yourself fully
In order for you and your partner to be happy, you will need to commit to each other fully. Do not be one of those people who believe in not putting all your eggs in one basket. If he is the one just commit. It would not be nice to break someone's heart, enjoy and be happy with what you have now. If it works out great, if not you can just move on. Bear all the gay love advice you have read in mind. It will help you a lot.
So what are you waiting for? Go on, get out on the dating scene and get yourself the man you have been looking for. As stated earlier gay men dating service sites are available. Why not try them as you search for your soul mate? Do not forget to keep the above tips in mind they will come in handy in your search and I hope that as you do, you do find your love. Life is too short to spend it loveless.