Dating multiple women is a question we get very often here. It's a pick up artist's fantasy, not having to worry about attracting and seducing women because you already have a lot of girls in your life.
The questions we constantly get her are:
1. How do I start dating multiple women?
2. Should I let each girl know that I am seeing other girls?
3. How do I maintain a healthy relationship with each of the girls I am dating?
Here we go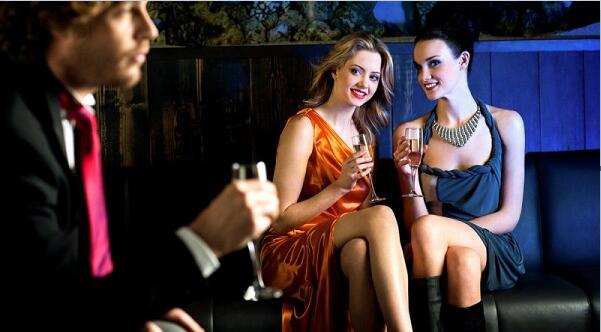 1. How do I start dating multiple women?
First up, dating multiple women is not a beginners problem (I know it's a lot of guys absolute fantasy, but lets be real!). You first need to able to at least pick up, attract, seduce and date women on a regular basis.
Eventually you will be in the situation where you have the choice of dating more than one woman at the same time.
The most important piece of advice I can give you is:
Women respond to what you do, not what you say
This is where you need to be careful. You are obviously not in a monogamous relationship with any of them. With this in mind
✹Do not act or treat any of the women you are dating as your 'monogamous' girlfriend. Do not ring and text her everyday (1-2 calls/week max, 2-4 texts/week max). Do not hang out more than once a week (twice max). Do not talk about serious stuff that you are planning in the future (kids, marriage, spending time together more than 3 weeks in the future). If you do mess up and call her every day and hang out 4 times a week, she will presume you are her boyfriend and will be pretty upset to find out you are dating more girls than just her
✹Do not do overly romantic/serious relationship things together. Again this puts you in the boyfriend frame. So avoid candle light dinners and buying her stuff. Try not to bring her over for dinner with your family. I find the best thing to do is meet and hang out in a bar or just tell her to come over to 'watch' a DVD.
2. Should I let each girl know that I am dating multiple women?
Short answer: Yes
Long Answer: Be honest. Do tell them, but only if they bring it up. Do not feel like you owe her or have to tell her that, "I'm dating multiple women". If she brings it up tell her, but do not act guilty or remorseful (because then she will treat you as guilty and remorseful). Then change the subject as if nothing happened.
If she is unhappy with the situation, why bother sticking around. You are already dating multiple women, there is no need to have a wet blanket in your life bringing you down.
I usually address it like this,
Girl "Am I the only girl you are seeing?"
James "Hey, I'm glad you brought that up. I'm in a time in my life where I'm not too keen to be in a relationship with just one woman. I'm sure there will be a time when I want to be, but right now is not it."
If you say this pretty sternly and without a hint of guilt, the girl usually accepts it and will be more attracted to you for your honesty. The odd time, they will have been hoping that they were the 'one' and won't be happy. Try to avoid these girls if you want to be happy while dating multiple women
3. How do I maintain a healthy relationship with each of the girls I am dating?
✹The girl has to be happy. If she knows about you seeing other girls, then she has to be cool with it. She also has to be cool with you seeing her only once (sometimes twice) a week.
✹If she is weirded out by any of this, my experience is that your relationship with this particular girl is not going to a fun one (in the context of dating multiple girls)
✹Do not talk about other girls you are seeing, EVER!
✹Earlier in the article, I suggested either going for a drink or watching a DVD together as good ideas for a date when seeing multiple women. While these are good ideas, the woman will get bored pretty quickly if that's all you do with her. So it is important to vary your date ideas if you notice that she is either getting bored or losing attraction for you.
✹Be good in bed. She is far more likely to stick around if you are.