In today's world you can meet Russian girls basically in every metropolitan city of any western country. Globalization is not just a trendy word, it's really happening. If you are thinking about checking all the good things you might have heard about Russian women, connecting with ladies from this country can be simpler than you imagined.
Whether you are satisfying your curiosity or trying to find a potential partner, in the modern world connections are easy. Certainly, some ways are more straightforward than others.
1. Your home town
Yes, you can definitely meet Russian girls locally if you are close to a large city. The major place of association for people from the former Soviet Union is the Russian Christian Orthodox Church. Do a search online and you will find a local outlet. They usually have a service on weekends, which many women attend. The majority of females, of course, will be attached or married, so if you aspire to find a compatible single lady, it may be complex. But you can attend the service, see how the women look and behave, chat to the priest and people who are there. They will update you on any groups for Russians, cultural clubs, etc. This way you are able to get acquainted with Russian girls without even leaving your home town.
2. Your country's capital
If you couldn't locate a Christian Orthodox Church nearby, this may mean that there are not too many Russians in your area. In this case, try to see if there is one in the capital of your country or state. If you really wish to rub shoulders with hot Russian beauties, maybe it's worth a trip to the capital? Simply follow the same strategy as explained above. Use these tips to impress Russian ladies for best results.
3. Moscow, the capital of Russia
If you are thinking of a trip to the capital of your country, why not go to the heart of Russia instead? Last year Moscow welcomed over 17 million tourists. It's currently one of the world's top cities that grow in popularity as a travel destination. Moscow is home to 12 million people who live within the city limits and another 4 million residents in suburban areas. Local clubs are full of single girls looking to meet someone special. Moscow is a vibrant and modern European capital with lots of adventures to offer.
4. Saint Petersburg
If Moscow is the business capital of Russia, St. Petersburg is its cultural heart. Beautiful architectural Versailles-like palaces of former Russian kings (tsars) are abound in St. Petersburg's area, you can visit one every day. There are about 5 million residents in St. Petersburg and 1 million extra in suburban areas. It's one of the best Russian cities to meet women. Who knows, you may be soon a hero of one of amazing dating success stories. People meet every day and fall in love!
5. Sochi
The capital of 2014 Winter Olympics in Russia had been completely transformed for the sports festival. Sochi has always been the most popular sea resort in Russia, and now it has achieved an added level of sophistication and comfort that westerners expect. Sochi is home to 360 thousand residents, which is rather small by Russian standards, as the country features 36 cities with the population over 1 million. But it is a perfect place for getting acquainted with single women who want to meet men, as there are lots of tourists, especially during summer months from June to August. 6.5 million tourists visited Sochi in 2016, RIA News reported.
6. Yekaterinburg
The home town of the first Russian president Boris Yeltsin competes for the title of the third largest Russian city with Novosibirsk and Nizhny Novgorod. All these metropolises have about 1.5 million residents. Yekaterinburg has a UK, USA, and German consulates. The city is on the geographical boundary between the European and Asian parts of Russia.
7. Vladivostok
The Far Eastern city is in the first time zone of Russia (the country crosses 9 time zones in total). This means, when it's 9 am in Vladivostok, it's midnight in Moscow. Vladivostok got into the spotlight recently when the Russian government offered citizens and migrants to get 1 ha (2.5 acres) of land in the Far East for free on the condition that the plot will be developed within 5 years. From 1 February 2017 any citizen can apply and get his or her property there: 2.5 acres per family member, including kids. The population of the city is about 600 thousand. Women from that area are known as easygoing and open.
8. Ivanovo
The town of Ivanovo with its 400 thousand inhabitants is known in Russia as "the city of brides" because of the strong imbalance between males and females. It is about 7 hours from Moscow by an overnight train or just 5.5 hours by car.
9. Novosibirsk
The official #3 metropolis is located in Siberia. It's quite removed from the central part of Russia and seas. Winters in Siberia are rather harsh with hot summers. With 1.5 million residents, there are plenty of single women in Novosibirsk who haven't had too much exposure to foreigners and will be curios to chat to you.
10. Kazan
The capital of the autonomous republic of Tatarstan has developed beautifully over the last decades. Tatars belong to predominantly Muslim nations of Russia. About 1.2 million people live in Kazan. River Volga is an important water artery of this contemporary metropolis. There are plenty of history in this city as well.
Consider your options
Unsure where should you go? If you want to meet Russian women for marriage or long-term relationships, the easiest option could be to stay at home and join a trusted dating site instead. In this case, you could chat to Russian girls from many different cities and decide whether it's worth pursuing further. If your communication is great and you laugh together during Skype sessions a lot, then talk to your sweetheart where she would like to get together for a personal encounter.
Surprisingly, lots of Russian girls would prefer to travel to another city within their country for a date with a man they met online. They feel more comfortable being in their own country but don't need to act as a hostess and constantly take care of you, the guest. You both can relax and explore the sights of a new city together. If you are not the type of person who loves hanging out in clubs, this option could suit your communication style better.
Try different options and see what works the best for you!
About the author: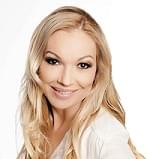 Elena Petrova is an online dating coach with 18-year-experience in the industry of relationships. She loves happy endings and strives to assist singles in making their dreams of finding a perfect partner come true.