Would you like to know how to date Belarus girls? Some people say that Belarusian girls are the best hidden secret in all of Europe. However, without much fanfare, the truth is that most girls are the same all over the world, love the same things, you know, like hearing about how good they smell, how good they look and so forth. However, while women are intrinsically the same, the environment they grow up in, how they live and even where they go to school determine the kind of people they become. Belarusian women are great homemakers. They love their country and family to bits and when they date you, they will expect you to try and fit into their family and friend circles.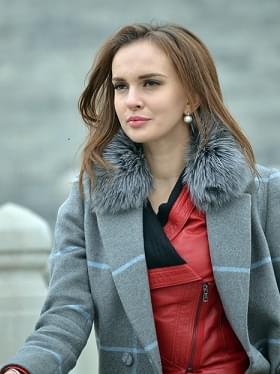 Here are ten simple Belarus women dating tips:
1. Know something about the Slavic culture
You know this is the ticket to dating a woman from a foreign country. You have to know many things about the kind of life they live there, what women expect of their men and so on. So get learning about Belarus, and as you will probably start dating her online, then chances are that she can teach you a lot even before you meet her. Ask her questions, show her that you are interested not only in her, but in her country as well.
2. Be stable in life
All women, westerners, Slavic, black or any color want to date men of means. This does not mean that they are looking for a man who was born with a silver spoon in his mouth. Rather, they are looking for a man of vision and dreams. So get your life in order before you even find out how to date Belarus girls.
3. Be ready to mingle with her family and friends
What is it that they say about getting married to a woman, that you marry her entire clan? That is so true of the Belarusian women. One of the most common Belarus women dating tips is that you should be ready to mingle with her folks, her friends and basically her social circle. If you are from America for example, do not just hang out with fellow expatriates. Try mixing with the locals to practice your Russian.
4. Understand her as an individual
Now, one of the many things that general tips for how to date Belarus girls do is lump all the Slavic women together. But every woman is different. Therefore, when you are dating a woman from Belarus online, make efforts to know her, what she likes, what she doesn't like and generally understand her personality. Always remember that it is the one woman that you are interested in and not the entire female population of Belarus. Know as much as you can about her.
5. No kissing or touching on the very first dates
Slavic women are a bit conservative and may appear a bit aloof during the first days of dating. Belarusian women are just not into kissing during the first dates and they also do not agree to touch of body parts. So keep your distance though you may be itching to give her a close hug. These things can wait and then afterwards, you can enjoy everything.
6. Say upfront what you are looking for
Like anywhere else in the world, Belarusian women want to know what you are looking for before taking things too far. Are you in Belarus for a short time and you want a woman to keep you company? Most likely, you will get an urban woman for that. Are you looking for a Belarusian woman to marry eventually? Just say what you are looking for. Be straightforward; do not try to take her around in circles. These women are honest to a fault.
7. Do not talk about her past so much
Well, it is alright to ask her about her schooling days, but do not dig up the past too much. No woman likes that. If you two have a future together, she will tell you about it one day. If not, then you will most likely have to be content with whatever little she divulges. Come to think about it, we most likely do not like to talk about our pasts.
Belarus men are just not too much into complimenting their women. So grab the ball from them and start complimenting your woman. This will not be too hard since these women are truly beautiful. For example, while other Slavic women have dark hair, many Belarusian women have blonde hair and truly sexy eyes.
8. Learn some Russian
This should actually be one of the first Belarus women dating tips. If you would like to have a jolly good time with a foreign woman, you have to learn something of her language. It could be just a few words of Russian as conversation starters, but learning someone's language shows that you are genuinely interested in them.
9. Travel first to Belarus
Unless you are already working in Belarus as an expatriate, you should be the perfect gentleman and travel first to the country to meet her. Maybe she can come to your country later. It is always the man who should make the first move and the woman, if she is interested, to reciprocate.
10. Eat their food!
A family that eats together stays together and a stranger who eats your food ceases to be a stranger. Food is a unifier, but can you stomach foreign food? You had better. Luckily, Belarusian cuisine is really mouth-watering. They have brought many traditional recipes into the modern kitchen and it is not bad either. For example, pork stew, also called machanka is famous and so are their homemade sausages, also called vereshchaka. You can also try out their potato pancakes, also called draniki, correl soup, potato pie and mushroom pie to name but just a few of them.
Conclusion
There are many more tips for how to date Belarus girls. However, these ten should get you started just right. The most important thing is to look for informatio