It is not easy to meet singles and contact with them, especially for those who are limited to singles around you. Since many people live a busy and fast-paced life today, dating online is a good choice for many. Online you can be yourself and find an ideal Indian singles that match your special views and values; you can try different online dating sites and find lots of Indian singles who are eager to chat and date with you. Simply register and find an Indian date in just a few seconds. All registrations are free and you can search for your Indian singles very easily. Of course a premium membership enjoys more features.
1. Indian Cupid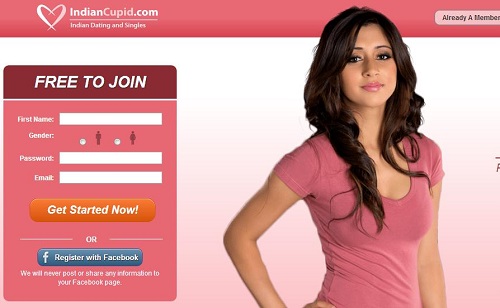 IndianCupid.com is a premier dating site mainly focusing on Non-Resident Indian singles from USA, UK, Canada, Australia and other countries around the world. The registration needs a long list of details to be filled out, this will cost some of your time, but this will help you learn more info about other members who also have detailed profile. the standard membership is free and you can enjoy standard benefits such as creating a profile and showing interest in other members. Paid members can check all the profiles and contact to and from any other members. Other benefits for paid members include instant messaging service, video messages and online translation services.
2. Shaadi.com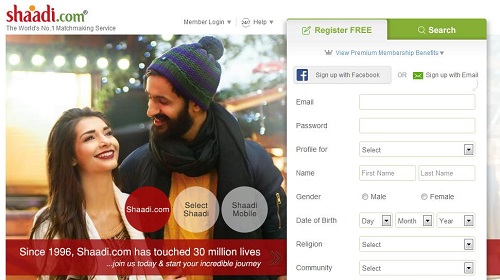 Shaadi is the top choice of all Indian dating sites listed. This is one of India's most famous dating brands. After nearly 20 years of development, Shaadi has built a good reputation in Indian dating service. The site itself has millions of users not only from Idia (about 60%) but also from other countries (about 40%) including USA, Canada and England. Just look at its facebook page, you will find the site owns more than 1.6 million likes, wow! The site also offers 7 days 24-hour phone help. The standard membership is free but is limited with only a few easy functions. The advanced paid membership fees are expensive, but it will enable you to get access to its huge member base, and increase your success rate greatly to find your ideal lover.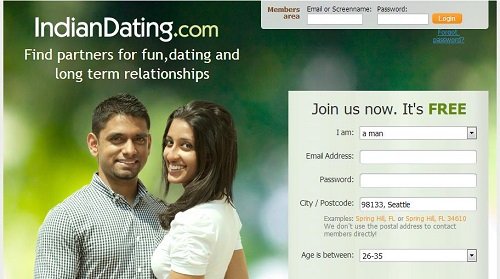 Indian Dating is a dating site for all Indians worldwide! This is a medium-size dating site with limited membership pool. However, it does provide authentic members and has all functions you need to search for a partner. Besides, you can register with the site fast with extremely simple and essential information. As with most sites, you can't send personal messages on the free membership – however you can send members your profile link and hope that they have a paid subscription.
The site offers a variety of membership plans including free membership, and deluxe membership with very cheap price.
4. Jeevan Sathi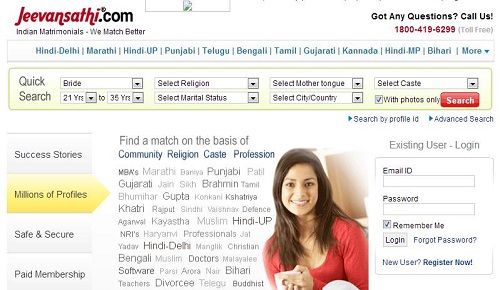 Jeevan Sathi is a trust dating site with the largest membership pool just after Shaadi. The standard membership is free and registers can create a detailed profile. You can browse matrimonial profiles by religion, occupation, city, etc. and express interest, but no contact details shown. Only paid membership can contact members through instant messaging. You can also find many successful matching stories on its site.
5. Simpy Marry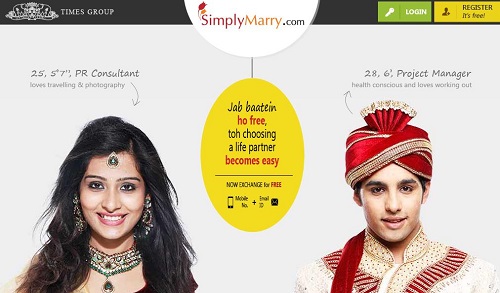 Simpy Marry belongs to the Times of India Group, a reputable media & entertainment company in India. The site offers excellent matchmaking service for brides and grooms. Its drawback is the site owns a medium sized membership base. This limits users' chances of finding a perfect match.