What are the real secrets about flirting with beautiful, hot Asian women?
Let's assume you spot a seriously attractive Asian woman in a group when you are out with your friends; or maybe you see her just as you have started a new job and are meeting your colleagues for the first time; or at a social event where there are lots of new faces.
Someone you just have to talk to, get to know. Well, how do you go about not only get to meet her, but also initially flirting with her before getting her to date you on a regular basis?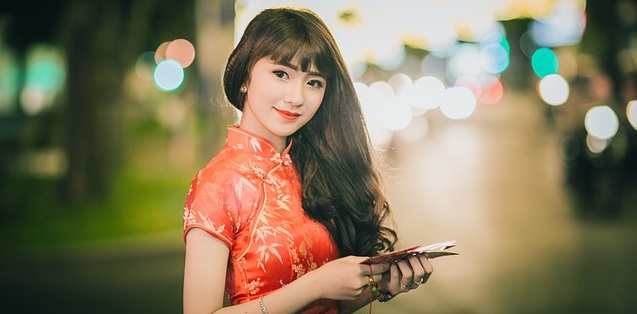 First things first—she's still a woman isn't she? True, but the "tactics" for flirting with a Asian woman differ subtly from those you might use at home.
Still, pluck up your courage, use your innate charm, your common sense; avoid routine, mundane chat up lines and see if you can get her talking. Sounds simple, right, but some tips to remember when flirting with the Asian woman of your dreams if you want the relationship to prosper:
1) Show your language skills
In reality you probably know very few words of Chinese or Thai or Tagalog or whatever the language the lady you are about to flirt with speaks. Still, try her with "Hello, how are you?" in her own language; even if you don't quite get it right and she laughs, don't worry, you can follow up with (in English), "I've just started language classes in _________ ". Another great starter, flirty phrase (you have to get this one right without sounding corny) is "Tut…, I can only remember a few words in _________. How do you say "beautiful woman", is it _________?"
You never know, all this flirting might get you a new, personal language teacher!
2) Find a balance between being the "macho guy" and "Mr Softee"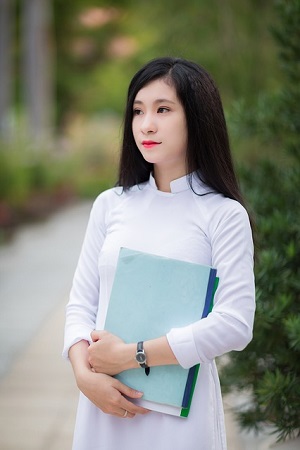 Asian women are really no different from other women the world over who like a masculine man—someone who, if the need arises, can protect them, take care of them. Yet many Asian women are serious romantics, with a penchant for romantic movies and, particularly, soap operas with stylized, stereotyped heroes and heroines.
Remember this when you are flirting as, if you can demonstrate you have the right balance between being overtly manly, yet showing your more tender, caring side, you'll be on to a winner; a few choice complimentary words, some caring comments and, whilst she might not exactly go weak at the knees, your flirting should evolve into a relationship of more substance.
3) Indulge her in some of her more…., ahem, childish traits
Depending on your levels of experience with Asian women, you may or may not know that, typically, they are some 5-6 years less mature than their western counterparts. That's one of the reasons why you see so many of them playing games on their I-phones or computers, forever sending WhatsApp messages, or drooling over Hello Kitty figurines. Joining in with this interest of hers is a form of flirting as you can establish a better, closer bond with her; and, after all, successful flirting is a pre-requisite to a more serious relationship.
Meeting and successfully flirting with a beautiful Asian woman is like making a cake; you might well have all the right ingredients, but if you don't put them together well… it'll be all wrong. However, on the other hand, follow the recipe carefully and… aahh, success—for both of you!