Thailand is associated with many great things like the Thai traditional massage, Thai hot curries and rice, the floating markets and medical tourism. However, there is one more reason for you to go to Thailand, and that is the exotic Thai singles – women. If you are looking for an out-of-this-world dating experience, Thailand is the place to be. However, if you are a westerner, this is not something that you want to delve into blindly. You want to know a few things about how to meet Thai women and date them. What are your expectations? What are their expectations? Can you find a balance between their and your expectations?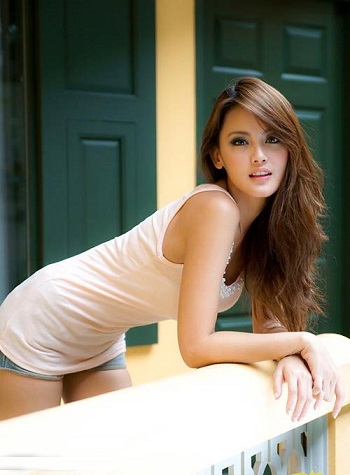 That is what we will try to look at here.
Tip 1: Read Thai dating site reviews
Most definitely, like the smart boy you are, you are going to take advantage of the internet and date online. Thus, you will want to see a few Thai dating site reviews before you can sign up for an account online. That way, you will know that you are not getting onto a scam website. Remember, on the best dating websites, you have to pay to unlock all features. Thus, you will be required to give your identifiable information. You want to be sure that your credit card information is safe.
Tip 2: Understand the Thai dating culture
One thing that most western men do not understand is that the Thai dating culture is far different from what they have at home. For example, Thai girls' minds are engraved with the idea of prince charming, knight in shining armor coming to ask for their hand in marriage. In addition, these women are very conservative, and unlike western women, they will not take well to messages with sexual innuendos. Thus, unless you grab a woman from the bar, there will be no sex on the first, second, third or even fourth date.
Tip 3: Pay up, they do not make as much as you do
Thailand is a developing country, quite a number of years behind your country. Please, when you go out with her, would you be kind enough to pay for everything on the first date, the second date, the third … even all dates? Single Thai ladies may be making as much money as their male counterparts, which is actually not much.
Tip 4: Know whom you are dating
In Thailand, the women with a fairer skin are considered more high class than those with darker skin. Well, this is just the way it is there and since everyone is comfortable with it, who are you to try to dissuade them from it. What shall you expect? The darker women will be more flirtatious, more open to public display of affection than the fairer skinned women. One of the dating Thai girl tips is to know the "class" of the woman you are dating.
Tip 5: State your intentions beforehand
This is an important piece of dating advice and you should not only take it to heart for the Thai women. It is applicable to all women. Are you looking for a few nights of hot steamy sex with Thai women? Tell her so on the Thai girl dating website. Are you looking for a Thai marriage partner? Say so from the word go. That way, you will not waste her time and she will not waste your time.
Tip 6: Treat a friend of hers to a date
When dating single Thai ladies, you should make sure that you ask her to bring a long a friend or two of hers. The reason for this is because in Thailand, a man's worth and esteem is measured by how much money he is willing to spend on the woman. And this does not mean that women are gold diggers or something as bad. It is just the culture. The man is expected to take care of his woman and people close to her. By giving money, you are just demonstrating that you can support her when you marry her.
Tip 7: For Thai singles, it is love before sex
Again, unless you get a girl from the bar, if you date a conservative Thai woman, you will have to agree to the fact that love before sex is very important to her. In Thai dating culture, love is supposed to happen first, then marriage, then sex. Ok, it may not quite work out that way and you may find sex coming in before marriage, but there definitely have to be love ahead of sex. While sex to a westerner shows that the relationship is serious, to a Thai woman, security of the relationship is much more important.
Tip 8: If she doesn't like you she will not be able to tell you
Mostly, Thai women do not like to disappoint. Thus, if she doesn't like you and is not willing to go for another date with you, she will most likely not tell you. She will just not be able to, it is just the way they have been brought up. Most sites giving Thai girlfriend advice will tell you this. If a girl gives you the cold shoulder after you had a pleasant time together, she is mostly done with you. That's her way of saying it's over.
Tip 9: She will probably bring a friend on your first, second and third dates – stop it!
Now, I would like to tell you that Thai dating is all bliss, but I would be lying. On the first date, your girl will ask to bring her friend along. You should say no. She will bring one anyway. So will she on the second date. Well, if she thinks you are a pushover, she will bring a friend on every date. Many people familiar with the Thai dating culture say the best way to stop this is to bring a beautiful woman with you to the date if she insists on bringing her friend. She will not insist on bringing a friend along for all dates after that.
Tip 10: Buy her a gift of appreciation if she sleeps with you
Most likely, sex will have to come in somewhere when you meet Thai women. Now, if you sleep with her and do not give her a token of appreciation, then you are saying that she is not worth anything and worse, that you cannot take good care of her. So go ahead, buy her something nice, maybe even give her some money.