Seeking for a Chinese mate? Below are some very effective dating tips and suggestions to let you know how to date a Chinese girl and help you gain the heart of Chinese girls in the first date.
It is not easy to date somebody from a different country with different culture and tradition. Chinese women are quite traditional and they stick to the lifestyle and values that they were brought up with. There are a lot to do to gain a Chinese girl's heart. Below are some essential tips in dating a Chinese woman for every foreign man.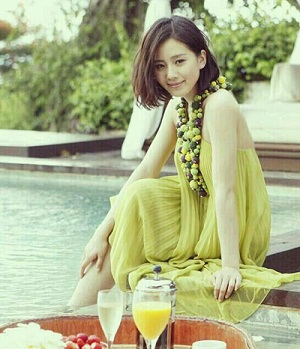 Chinese girls are best-known for their flawless skin, slim body and delicate locks. You should not appear on a date with a drowsy look. Have a shower and keep clean and make sure you are in the best form. Just like any woman of other countries, Good hygiene helps to improve success rate in dating.
Make sure to arrive at meeting place ahead of time. About 10 minutes earlier before the dating time is strongly recommended. This will avoid you from being late. This also makes her think that care about her and long for a further relationship.
Bring her a gift. It may not be very costly present,some simple gifts like customized craft, flowers or stuffed toy will make her very happy and feel special. Chinese girls like being pampered this way. It does not have to be something expensive. This would also remove her hesitance and can increase feelings of goodwill to each other. Then you should behave gentlemanly as most Chinese girls are used to being taken care of by men.
On the date, you should ask some questions about herself such as family, hobby, job, food and the like, which will make you know her better. You are suggested to for you to do some research about China and Chinese culture. Chinese girls would undoubtedly be grateful fora man who is interested in the place she grew up. This would make her open out and talk with you more comfortably.
No matter if your date is a Chinese girl or not, it is usually good to pay for the meal by yourself. However, if she insists on going halves, then you two can split the cost. Do bring her back home safely and walk her to her door. Avoid kissing her abruptly as Chinese girls are traditional and this is just your first date. To make sure, you may ask her politely if you can kiss her or not. This would make a Chinese woman feel like you really respect her and matters what she thinks.