Is virtual flirting a rate of cleavage and modernity or psychological problems and escape? There are four categories of people depending on their attitude to the virtual flirting as a way of communication.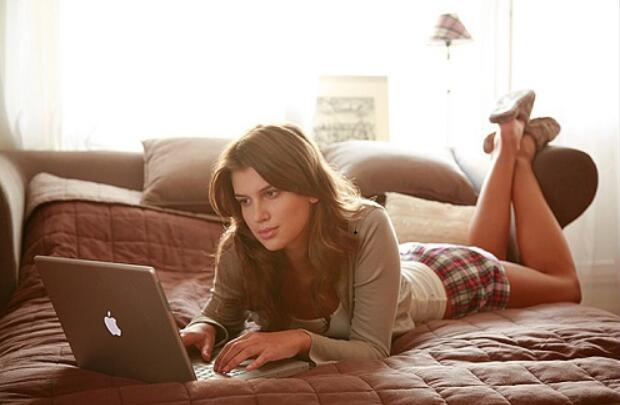 1. Lonely and self-confident
The first category is men and women aged 30-35 and over. They have already had the previous relationship, have created families and even have given children. Someone broke up, someone didn't, but none of them had the online dating experience. And even, if virtual flirting happens in their life, it's only for relaxation.
They appreciate their freedom, they are wealthy, and as a rule, discuss the conditions of the common pastime "on the bank". Are characterized by the fact, that they have no illusions and don't seek to create a new unit of society.
2. Couples dissatisfied emotionally
The second category is men and women after 35 years, married for a long time. As a rule, they have a virtual friend. And almost 100 %, their relationship has romantic and platonic character, but without sex, because the main value is the opportunity to get emotional charge and lifting, and nothing more.
3. Dreamers and idealists
The third category is the most numerous. These people make a conscious choice to flirt on the online dating sites. Such kinds of sites help them to compensate something that they can't get in their real life for many reasons like self-doubt, idealization of a partner, low self-esteem. V-World gives the feeling of freedom and permissiveness, the opportunity to take your mind off harsh reality. According to the statistics, there are fewer people, who ready to communicate alive, choosing to build a relationship and to get a gratifying sexual release on the dating sites. It's safer, no disappointments, and a partner is ready to communicate in desired format and manner at any time. It's about living in a fantasy world, where we can communicate with an unreal person, who serves your interests. The people of this category can even put unreal photos and biographies of themselves online.
4. Using all opportunities for meeting new people
The fourth category is people, who had met on dating Web sites and then created a family. It's flirting too, and originally it is only virtual, but if a partner attracts and corresponds to moral principles and norms, the meeting takes place soon enough. After it, people start dating or just scatter. The period of flirting is short and carries in general information assignment.
Conclusion
Virtual flirting and virtual relationship are simply a modern trend, connected with increasing the influence of internet and gadgets. Everyone has their own motivation for meeting and many illusions in this regard.
The rhythm life minimizes the personal time: people are busy or want to have fun in the evening and corresponding new technologies. So, if you want to try such kind of communication (without leaving the house or office), Ukrainian dating sites NatalyDate will be the perfect choice for you.