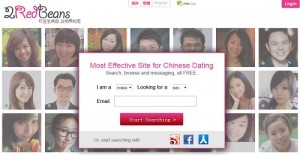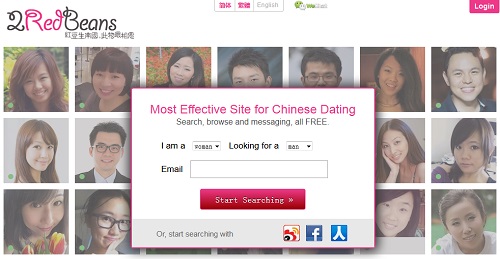 For Chinese Americans, if you have been tried of Match.com and eHarmony.com and could not find your beloved partner  there. You really should try 2RedBeans, an online dating platform designed specially for Chinese Americans. Its members are all singles from the same background – Chinese Americans – and this will help you find the right partner much easier.
Founded by Chinese American, Zhao Qinghua in 2010, 2RedBeans provides online dating service exclusively towards Chinese Americans. Registers can search, browse and send messages or even have a live chat with their ideal singles.
The site tries to match members based on Chinese cultural values such as level of education and date of immigration. At present 2RedBeans already has more than 200,000 registered users. The site also hosts dozens of offline dating activities across North America every year. At present the site supports three kinds of language including traditional Chinese, simple Chinese and English.
A very interesting fact is that, Zhao Qinghua (nicknamed Q), the founder of 2RedBeans, said that she herself met her love on the 2RedBeans.com. You may check the video named " Founder Met Her Husband on 2RedBeans"
Related: Top 6 Best Chinese Dating Sites