She is a Jesus girl that one and the first thing that goes into her mind when she is approached by men is WWJD – what would Jesus do? Really? What a stereotype! If this is the way you think, then you clearly need a few Christian dating tips. You see, dating a Christian single man or woman is really not too hard if you have some advice and you put it to heart. They are most accommodative, they listen to you and although they might throw a word or two in to try to convert you if you are not a Christian already, they are great.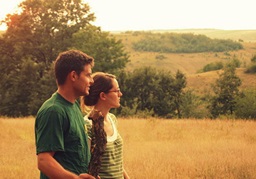 Here are ten tips to help you date a Christian lady or man
1. Know something about Christianity and denominations
Now, in Christianity, there are different denominations. Firstly, there is the Catholic Church and then there are the others – the Protestants. Some denominations are very strict about dating, and as such, they do not allow their members to date people who are not born again Christians. Some are not strict at all. Thus, find out what church he/she belongs to before you can date them.
2. Be a Christian yourself
Sometimes, if you really admire the Christian singles, it would be better to just convert to Christianity. Yes, that is right, and you will find it in many blogs and websites giving Christian singles dating advice. The Bible clearly says that believers should not be yoked together with nonbelievers and therefore you will definitely have to convert to Christianity.
3. Keep sex away from your mind
In Christianity, sex before marriage is considered a sin and therefore if the man or woman you are dating is very strict about their faith, you will not be touching the goodies any time soon, not unless you put a ring on it. Tread carefully because sex could be the deal breaker here.
4. Sign up on Christian singles websites
If you are looking for a Christian, you are not going to find one in a mosque now, will you? If you need a Christian single for dating or for marriage, go looking on the Christian dating websites. There are so many of them on the blogosphere and for good measure, you can sign up on a few of them so that you increase your chances of getting a good Christian single to date. When you sign up on a good dating site, you will also find plenty of Christian marriage advice that can help you along the way.
5. Beneath the Christian faith, she is a lady
Now, despite creeds, race, background and religion, all women are the same at heart. They are all looking for a knight who will rescue them from … I don't know what. So, for your Christian lady, treat her like royalty and you will never regret it. Get the door for her, pull the chair for her at the restaurant and most importantly, listen when she talks. Be the perfect gentleman. Hard? Not at all, just watch Morgan Freeman.
6. Set mutual limits as soon as you start dating
Ok, so we have already said that there will most likely be no sex during dating. However, you both need to set limits that you will have to keep. For example, is it ok to hold hands, hug, kiss and so on? Most likely, you will find that kissing is not allowed, but maybe you can hold hands. You need to set the limits together and agree to them such that no one will break them. If you find that something you do irks the other person, well, it would only be prudent to drop it. In Christianity, love overcomes everything as the religion itself is built on the foundation of unconditional love.
7. Find great, yet upright ways to enjoy dating
That both of you are Christians does not mean that you have to live like schmucks. In fact, you can have a tremendous load of fun without committing sin. How? Find out the things you can do, places that you can go, what your passions are and indulge them fully. For example, are you adrenaline junkies? Go for the extreme sports. That does not make you less Christian.
8. Define your motive for dating
As Christians, you will find that you will be required to state your motive for dating early enough. Is it going to lead to marriage? If not, then what do you intend to do since it is clear that sex is out of the question? Any Christian dating guide will tell you to define where your relationship is headed in advance so that you do not waste each other's time.
9. Yes, you can even use other dating websites
That is right; you can use other dating websites as well to look up other Christian singles. Do not just stay stuck to one website and maybe it is not working for you. There is no problem in looking for love on Facebook. The only thing that you need is to be extra careful because there are many scammers there. Join Christian groups where you will meet many other singles, comment, like and follow the Christian pages and soon, you could meet someone who will create sparks in your heart.
10. Be there for keeps
This is most definitely one of the things that you will hear in the Christian marriage advice. If you date a Christian single with the intention of marrying him or her, then it has to be for keeps. It is not about the looks because a person could contract cancer and lose their hair and good looks. One could also be involved in an accident and even lose a limb or two. So, it is not about how a person looks, it is about the beauty and the wealth of goodness that is in their heart.
In that regard, do not "lead" your Christian brother or sister, since we have already established that there can only be one result in Christian dating, and that is marriage. However, should it get to the worst and you realize that it is not working, well, break it. It is better to go through a broken courtship than a broken marriage.
I hope that Christian singles dating advice helps you get the right soul mate while you are here on earth.