The very first thing you need to understand is that it really doesn't matter who broke up with whom and why. What actually matters is that you want your ex-boyfriend, no matter what. But the question here is how do you get him back? For that, you need to understand what works and what doesn't and how. You need to ensure that you don't mess the whole patching up thing because the worst can happen is that he might never even want to see you again.
Never ever think that he will not fall for you. He already fell for you a long time ago and you need to remember that. What you also need to remember is that he is your ex-boyfriend now and your duty is to delete all those reasons out of his memory so that he can remember you from a good perspective.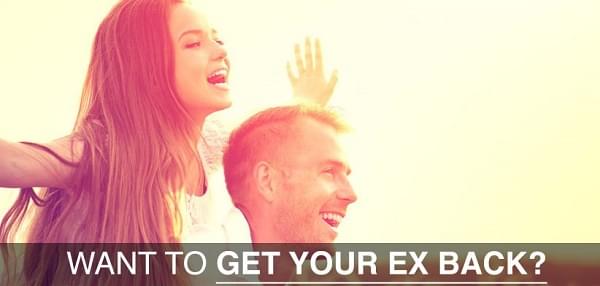 I know you might be thinking that he is out there seeing other women and meeting new people every day and that will leave you fewer chances or less probability to get back with him.  However, before you start the below-mentioned tips and tricks you first need to understand whether he wants to get back with you or not. In either way, you can give it a chance because you have realized that you still love him and no matter what.
So here are our 4 tips and tricks that will help you in getting back with your ex-boyfriend.
1. Get better
As I said earlier, you need to be a better version than you used to be because you don't want your ex to remember you as an insane person or even worse. This can be a big advantage to any guy is trying to get back with his ex-girlfriend. It is essential that you do not see each other at least for some time and then once he sees you he'll be just blown away by witnessing how much you are a better person now.
Not only will this make him think terrible that he cannot have a relationship anymore with you or whenever he wants, but also how better you are doing now will definitely make him feel like an idiot or not staying with you. Your ex-boyfriend will not get back with you if you look like a depressing person or a person who needs some therapy. You need to prove that he lost a better girl for reasons that or not permanent. Remember it is just the first step but an important one because now you have put your foot in the door. You just have to throw a hook and just wait until the time he bites it.
2. Forgive your ex-boyfriend
Forgiveness is important in any relationship and also a crucial step in getting your ex-boyfriend back with you. You guys can never stand by each other again if you cannot forgive each other. Do not wait for him to forgive you. You take the initiative.  What was the reason for your break up?  And all other reasons that caused your breakup.  Never ever talk about what already happened.  Start the conversation by making him imagine that how his life can be a truly wonderful one by being together.
He might have done something insane in your relationship that might have caused your breakup but it's time to get over it. Just like forgiving him, forgive yourself too if you think or even he thinks that you have made some huge mistake. Because in one way or the other, you both feel guilty about how you ended up and reminding each other's mistake will not help in getting back with him.  You definitely will not feel a positive Vibe if you still treat him like an enemy so start over.  You have already learned from your relationship mistake and you know how to prevent them in the future that's what it matters.
3. Do not see a new guy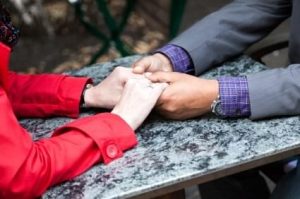 Initially, it may give you butterflies in your stomach but in the long run, it will not help you get your ex-boyfriend back.  You might think that by making him jealous can break the walls between you two. But what really happens is that if he sees that you are seeing other guys then he might also end up doing the same. Do not upload cliche pictures of you partying with your friends all new boyfriends on social media this will only make your relationship weaker and nothing more.
You need to stay stable. He has to understand that you are still emotionally there for him no matter what and all you guys need is some space from each other just to recover from your break up. Let him know your thoughts about being together back again but remember do not rush give your ex-boyfriend some space and see what he thinks and how he reacts.
4. Change yourself
See if you are indeed serious about your ex-boyfriend and getting back with him then you really must change yourself. I know changing yourself does not happen overnight but it is important if you want your relationship to be a better one than the previous time. If you keep throwing the ball in the wrong way then you never might hit the goal. So do not anticipate for a fairy tale story or a super duper cool ending if you are not willing to do stuff in a different way than you did before then you might just end up hurting your ex-boyfriend and yourself again.
There should be some reason behind your break up story to find the actual reason and work on. Were you too much demanding, controlling, or disrespectful toward your ex-boyfriend? whatever the reason was, find it and try to fix it. You or your friends knowing that thing is not enough. Your ex-boyfriend has to see that change in you or at least that you are working on your mistake. Once he sees how much effort you have put into this then you might not know he could even wish that you guys never broke up in the first place and he will certainly consider giving your relationship another chance.