At a party, a foreign man said Chinese girls are the most open-minded and boldest in the world. We always thought that Chinese girls are subtle, introverted, shy, reserved, but how all of a sudden they become world's most open-minded girls.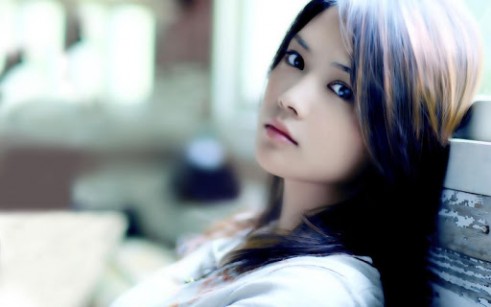 If I want to make a girlfriend, I will not go to bars
Robert, 24-year-old, American
I have been in China for two years. I find Beijing girls are more modern and open than those in the United States.
I like modern girls and find it difficult to exchange with traditional Chinese girls. I especially like girls who graduated from university and have worked for several years, for they are more independent and smart enough. Chinese girls just out of university are often simple-minded, just like high school girls in the United States.
I am surprised that Chinese girls prefer men's personal property to their appearance; you can often see young ladies and walking with old men along the street, why old men? Because old men usually have good financial strength. This kind of mismatched couple will be laughed at in the United States; we do not want to be someone else's "Dad" or "big brother."
I met many open-minded Chinese girls before. They dreamed of getting to know foreigners. In bars they offer to say hello to me, if I buy them a glass of wine, they will tell me their phone number, this kind of situation is unthinkable in the United States. If you causally ask for phone number of an American girl, you will get smacked.
I feel Chinese girls are very silly; they think foreign men cannot perceive their purpose. In fact, foreign men achieve their purpose though using these girls` purpose. If I want to find a Chinese serious and long-term girlfriend, I will ask my colleagues or friends to introduce one to me, but not in bars.
Are foreign men a legged wallet?
Luchi –  a 26-year-old German, works as a trainee in a large Germany engineering company in China.
Before coming here, I knew almost nothing about China, but I like Zhang Yimou's films, I think Gong Li is beautiful and all Chinese girl are as pretty as her.
However, there is always a gap between reality and imagination; I'll put the Chinese girls into several types:
Traditional girls: These girls tend to have tender and introverted personalities; they suspected all men especially Western men. If you praise their dresses, they will walk away with a flush, so it is very difficult to invite them for a dinner or go to bars.
Westernized girls: this type of girl is open and sociable. They do not have much difference with western girls in addition to skin color. They are happy to accept our invitation and go dancing or travel with us; they will also quarrel with us for a lot of little things. A lot of female colleagues I know belong to this kind.
Utilitarian girls: I did not expect to meet so many utilitarian girls in China. Different from the westernized type, these girls are particularly active, if you go out with her two or three times, she will propose to be your girlfriend, or even want you to marry her. Some may have other purposes such as helping them go abroad, finding an overseas school or looking for a shelter. They consider foreign men as a wallet with legs. I do not like this kind of girl and I do not think others will like.
I know some Western men achieve their dirty purposes through making use of such psychology. So I hope that Chinese girl can have some sense of self-protection, do not easily trust others.
Utilitarian girls are most sophisticated and most silly.
Bill, 31 years old, Norwegian, is responsible for an European electromechanical group in Beijing
I have been in China for five years.
I think China is a country full of competition; university students have to face the pressure of making money as soon as they graduated. It is not like that in Norway where people are lazy, our country's social security system is too perfect to make young people become lazybones.
I like working hard, so I prefer China where many opportunities are created for young people.
Chinese girls have a very strong desire to make money just as boys. I had two Chinese girlfriends before, both are my colleagues. They work very hard and often work overtime like me, they prepare for exam for studying abroad during their time. There is a very stoic strength on them that make me admire them very much.
When it comes to Chinese girls` disadvantages, I think most girls seem to be lacking in common sense and you will find they are a "bit silly" when chat with them. Some Chinese girls are beautiful, but their mind is empty.
European men like girls who are smart, fun and independent, these advantages together will make a not-very-good-looking girl very attractive.
Speaking of materialistic girls, I have met a lot in many Asian countries. They look very smart on the surface, but actually they are very ignorant; they think European and American men like open-minded women, so they pretended to be very open in order to win foreign men's favor. But how many of them can achieve their purposes?