Brazil is the land of fun, carnival mood and spirit throughout the year, the land of music and soccer. Are you wondering how to date Brazilian women? It is not hard, but these are not your everyday women. They are tough, extraordinary and they do not take crap from anyone. If you ever want to succeed in dating these women and even raising a family with them, you must be willing to understand them. Contrary to what you see in the movies where Brazilian women are depicted as women after a man's pocket, they are gentle and would date a man without a coin to his name if he knows how to treat a woman and if he is assertive enough.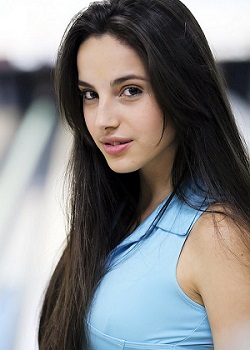 There are things you need to know about Brazilian women if you look forward to having a fulfilling relationship with them.
1. Brazilian single ladies have a high self-esteem.
They regard themselves highly no matter how they look. Therefore, you had better appreciate the appearance of that single Brazilian lady you meet and like at the bar. Do not go out looking for super thin models. Again even if you decide to date her, do not pressure her to lose weight yet she is not obese; Brazilian women love how they look. If you have a problem with that, get yourself out of the Brazilian dating sites online.
2. If you are the kind of guy who enjoys sitting quietly at a corner in a bar full of Brazilian women as you sip a glass of whisky, you are in for a lot of trouble.
These women are friendly and they love conversations. Thus if you have always wanted to know how to date a Brazilian girl but have failed to attract any one of them, your solemn nature could be costing you your happiness. You just have to talk, make that conversation you have with a single Brazilian girl interesting and keep it going. Avoid having a dead space in your talking.
3. How do you get yourself a Brazilian woman? It is very simple, thanks to technology.
There are Brazilian dating sites online; it is just a matter of a click and there you go! These sites have a wide range of women with different characteristics. Make sure you have a detailed picture of the kind of Brazilian woman you would like to date or even marry. Do not be general. These details include: occupation, age and complexion. What about you? You have to make sure your online profile is as detailed as possible. That way you will find a perfect match.
4. Looks! Looks! Looks! Do not get over- excited over the photographs you see on the Brazilian dating sites.
Whatever you see may not be real, do not be over-expectant about meeting that beautiful, single, Brazilian girl you see online. With modern technology such as Photoshop, you may be up for a huge disappointment.
5. Face to face encounter is very important.
Do you have a friend who has been a victim of corn women? If not a friend then I believe you have had of tales about the scenario. Do not invest in a Brazilian woman you have not seen physically. If you have wondered about how to impress Brazilian women, sending them money is not appropriate. You could lose it because some malicious women use online dating sites to squander your money. Do not be a prey. If the dating site profile says she is Brazilian, it is not necessarily true.
6. How to meet Brazilian women? Is that your concern? Well it is not a problem at all.
Make that sacrifice, spend money and travel to Brazil to meet your Brazilian lady. It is that simple. It is a grand gesture because loving someone cannot be equated to money. Such a step will make your girl feel like a queen. Being the first one to make arrangements to see her at her homeland is impressive. Do not allow her to ask you, 'when are you coming to Brazil?' You will have lost her already.
7. Respect for family: The family is an institution in the Brazilian culture that is highly valued.
Brazilian women are attached to both their nuclear and extended families and you have to respect that. You must know how to impress Brazilian women when it comes to family. If you have a Brazilian girl as your date and she asks you to visit her home and say hi to her parents, do not resist. Be flexible and have conversations with her brother, cousin, grandmother, uncle, cat and dog, if need be. That way, you will win her over.
8. So you now know how to impress a Brazilian woman? It is not just about being talkative, funny and a family man.
What is it about you that will make those Brazilian single ladies get attracted to you as a man? You have to be visionary because these women are determined; they are ambitious. They would like to associate themselves with people with such a character as them. Therefore, when you visit those Brazilian dating sites, make your profile look good. Of course do not lie. That slot that asks you to fill in who you are should have ambitious content not plain, boring descriptions.
Related: Top 5 Brazilian Dating Sites
9. If you decide to choose a wife material lady from the wide range of Brazilian women for marriage, you are definitely on the right track.
Brazilian women are co-operative when it comes to sharing ideas. Their friendliness translates to them being able to share their opinion about anything. Thus, be sure that if you marry a Brazilian lady, she will be there to give her point of view and not remain silent when you need her to speak. In situations where you need to make inquiries nothing irritates like silence. You do not want that.
10. Make clear your intentions: When you post a question on social media about how to date Brazilian women, you will get many weird answers.
However, before you even get to the dating thing, you need to know how to communicate to these women about what you want from them. This is because Brazilian single ladies are very friendly and open, and it's no wonder they are so friendly. They will not get pissed off just because you told them you want to date them. This is unlike other women who just bump into men and do not care to know what they want from them. Strive to ensure you are as clear as possible; do not give mixed messages. If it is a one-night stand, just say it. The point being emphasized here is that you need to be frank and sincere.
Conclusion
Are you looking for a Brazilian girl to marry? You have the Brazilian dating sites online. Make sure your profile is true and ambitious; avoid deception because it does not look good on you. You may lose your potential wife just because you lied. Be friendly, straightforward, talkative and love family. With all this you will secure yourself a Brazilian woman to marry.