Today, a lot of foreigners are interested in dating a Filipino woman. They wonder how it's like for dating in the Philippines especially in the western world because it's totally different. Dating, especially as we get older, is rather like fishing in the dark. Even if you catch something, you can't really tell if it's good until you get it home and spend more years trying to evaluate. Numerous men from every parts of the world get attached to them for Filipino women's characteristics. If you're interested in having a lifetime partner or a relationship you can go about, here are 10 Filipino women dating tips.
Nowadays, dating Filipino online has been popular for some especially those that come from far lands. If you are posting your profile online, be honest about yourself. This way you are more likely to meet someone who is compatible. Dating Filipino women online can be fun and here's a list of Filipino women dating advice. Keep these in mind if you want to succeed.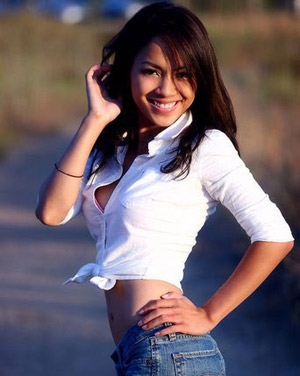 1. Start your day with a bath and a good-smelling perfume.
Filipinas are very keen in observing a man's hygiene especially odor. Body odor and bad breath is an instant turn-off. You should know that an average Filipina takes a bath at least two times a day since it's hot in the country; they make sure to smell good. Please also check on your nails and feet.
2. Learn to say the sweet words in their own dialect.
You should learn what "Mahal Kita", "love tikaw", "gusto kita", "ganahan ko nimu" means.
3. A kiss on the forehead.
Filipina women love this gesture very much. If you are on your first date, don't ever try to kiss on the lips. It's as if you'd be willing to take on her at that moment. Be gentle and slow. A kiss on the forehead for these women signifies respect and security. When you want to do that, be sure that it feels right to do it, some are uncomfortable doing it on their first night. Just feel it!
4. "Pasalubong" – Filipino culture
Filipino dating culture is involving the family as well. Traditionally, when a man asks a Filipina to be his girlfriend or wife, the approval of the family is equally as important as her approval. If you're not a Filipino, then act like one because that's what the Filipino family wants in a man who is conservative, hardworking and a one-woman man. You know what I mean. Also, "pasalubong in Filipino culture is one way you're being thoughtful to them. Bring some good food, be nice, and they'll start to consider you.
5. Be sensitive
Quality moments are vital on dating which I have to say are honest conversations about self and about family for both sides. Show who you are and ask her to do the same. It's all about listening to her and her interests so to be comfortable with each other.
6. Try karaoke
Every city or municipality in the Philippines, you can't escape seeing Karaoke machines. Why? Because Filipinos love to sing even if they don't hit the note. Ask her if she wants to have a fun karaoke night with you.
7. Respect her religious beliefs
As you all know that Philippines is a religious country. You'd expect Filipinas to have religious practices such as praying the rosary or if not, praying for long hours, attending Eucharistic celebration every Sundays and first Friday of the month. Some would also wear religious paraphernalia so consider that and don't think it's weird.
8. Chase them…not literally
Filipino women love playing "hard to get." They want to be sure of your determination and patience. How you'd love to have her, so don't give up. Give her all your efforts.
9. Filipinas value family
Historically, Filipino courtship involves the guy doing service for the girl's family such as helping her doing household chores, fixing whatever is broken in the house, a way of really seeing that the man is serious enough. However now, it's kind of modernized, be nice to them, be kind and courteous, then everything else will follow.
10. Filipinos are conservative when it comes to sex
Do know that Filipinas tend to express their sexuality only to the man they are committed to. Some would be a surprise that they'll save themselves for marriage.
These top 10 list on how to date a Filipina is just one way of helping out foreign people attract these women but be creative, learn some insights, and just be yourself. Do what you want to do and do it heartily.