It is not known to almost everyone that it is not only Filipino women that you can find when you are into online dating. Online dating is a vast field that knows no bounds when it comes to love. It is even if it's interracial or Asian dating. That is why you will be able to find whatever your gender preference is as a significant other thru online dating. But in this post, we'll not talk about Asian women dating, it's because there have already been a lot of tips and tricks circulating on the internet about how you can date Asian women online. So, this post is for those who are into Filipino men.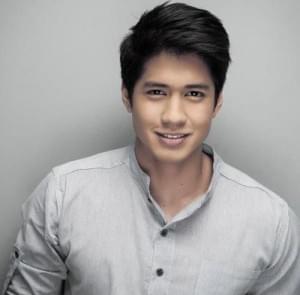 1. Be confident
There is nothing more attractive than a confident woman in front of his man. Filipino men love to serve their ladies, but they also like someone who can stand on their own. By being confident in yourself, you are also giving your man to be confident that you can do whatever it is that you want to do. It will also show that you can have a life of your own even when you are together. So you will not only devote all your time to him. Thus, it will only make him suffocate with your relationship. In online dating, you can show your confidence by starting a conversation with him. That means that you are confident enough to carry a conversation with him.
2. Be positive
Filipinos are the people who are most calm, even in times of chaos. They are the ones who are mostly known to give you smiles no matter what the occasion is. That is why Filipino men would also prefer someone who has a positive outlook in life. As they say, you only get one chance to live, so why spend it on the negative things. Let your positivity shine through when you are still in the phase of online dating.
3. Give him all your love
This does not mean that you will suffocate him with your love, as mentioned in the first number. It means that you will be giving him all the love that he needs. For example, you are still on the online dating stage of your relationship. Time is the most valuable gift that you can give to your Filipino man, this includes providing encouragement and kind words at all times. That is actually also important in Asian dating.
4. Make him happy
There is nothing more important for a Filipino man than someone who makes him happy. So what you can do is to make it a habit of making him happy. Each day, make at least one act that you know that makes him happy. It could be the corniest thing that you can imagine. One thing that you must know about Filipino men is that they want to hear sweet words of affection from their special someone, especially when they least expect it. So when you know a friend who wants to date Asian women then these tips will also work out for him in online dating.
5. Make him feel loved
Filipino men are not complex creatures. It is even on online dating. They love simple things; just like you telling them "I love you", it shows how much you love him. In that way, you are already making him feel wanted. That will make him feel secure with your love. So when you are still dating online, it is not that hard to express your love to come across the other side of the planet.
6. Be respectful
There is nothing more attractive to Filipino men than a respectful woman. It does not only mean how you respect him and other people around you. But it is also about how you respect for yourself. Filipino men were brought up to be respectful, especially to elders and women. That is why self-respect is a big thing for them. On the other side, that is also why foreigners choose to date Asian women in general. It's because they know that respect and self-respect are innate in them. Hence, Asian dating is one of the most successful relationships in online dating.
7. Be supportive
It does not only mean that you need to be supportive because you love him when you're dating online. It only goes to show that no matter what he does, you got his back. That even if he fails in whatever path he would like to take, you will still love him. So even if you are still online dating, you need to establish how supportive you are.
8. Allow Him to Have Boys Time
Just like how much you need your alone time with your girls. He also needs to have some alone time with his boys to catch up. It means that you are not choking him with your love. You are giving him time to be away from you. You are still giving him enough freedom to spend time with his friends. Keep in mind that his friends were there all the time, when you were still not around. That is why let him have that alone time with his best buddies. Anyway, after your online dating phase, when you get married, he can be with you all the time every day.
9. Trust him
This is the most important thing that you can give to your Filipino man. Also, when you are still in the phase of online dating, there is nothing more than you can give to show your love but your trust through online dating. Filipinos are naturally trustful. That is why they also expect you to give your trust to them even through online dating.
10. Prepare your stomach for amazing foods
It is when you finally get to meet your Filipino man in person, after a particular time of online dating. It's because Filipinos are rich in culture that shows in the taste of their food. Well, actually not just Filipinos but when you are into Asian dating in general. Don't worry if you are not that adventurous when it comes to food. Filipino men are naturally caring and understanding. So they will understand. But it will be plus points if you are going to taste the Filipino foods that he wants you to try.
Overall, Filipino men want t