First-off, Filipino dating is quite different from dating Westerners. Growing up in a different culture, they have a different set of norms, values, practices and standards when it comes to looking for potential partners. So, before you even sign up for a Filipino online dating site, make sure you do your research on what it's like to date them.
There are tons of articles and reference materials you can find on the internet, but be careful – not all of them offer great advice. Some of them are old-school and some of them just put Filipinos in a bad light. If you are wondering what these say, here are 4 of the worst pieces of advice that we have ever heard about Filipino dating.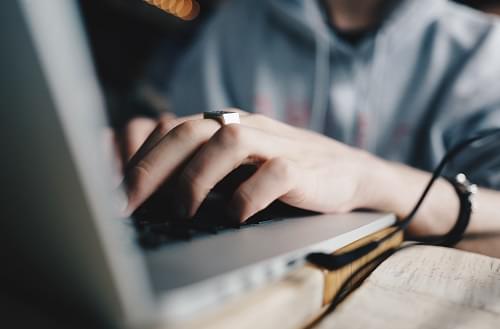 1. Send money if you want her to reciprocate your feelings.
Being a third world country, a lot of Westerners seem to think that Filipinos can be manipulated by money. This is false. You actually have to make a mutual effort to get to know each other through the online dating platform you chose. Do not send money at all. It will only make you a target for exploitation.
2. Expect to provide for her family.
Truly, Filipinos are used to having the males in the family provide for their needs. But, you are not obliged to give any form of support, unless you and the Filipino make a family of your own. Most of the Filipino users in dating sites actually have their own jobs – as you will see in their profiles – and they can provide for the needs of their family and themselves.
3. Don't date Filipinos because they are only after your visa.
It is true that there are some Filipinos who only want help with their visas, but these are isolated cases. You shouldn't decide to date another nationality just because of this. People like this are present in almost every dating site, so there is no point in running away.
Most Filipinos are actually kind-hearted men and women who are simply looking for their potential partners online. As with every other dating site, you just need to be on guard, do a background check on the person, and exchange a few massages before you establish trust.
4. Filipinos will only use you in order to succeed.
Although they come from a country that is not yet very developed, Filipinos are actually very hardworking people. They are taught by their parents to always find a way to improve their own economic status without committing any crimes or bad deeds. So, you need not be afraid of getting used to help propel a Filipino to success. They can do it on their own and they will do it regardless if they are users of a Philippine dating sites or not.
5. The Takeaway
Believing in these misconceptions will cause you to miss out on meeting some of the best men and women in the world. Both genders make great partners in life – men are family-oriented and women are independent and won't forget to keep the household in tiptop shape. So, don't shy away from them!
Instead of spending your time reading these bad advice and getting scared, find some articles that will teach you secrets on how to build and maintain a good relationship online. They should teach you about understanding each other, good communication, and helpful tips.
Be careful when using a Filipino online dating site, but don't let these misconceptions prevent you from getting the best from it.