Today there are many places to meet other lesbians online.When searching for Lesbian dating sites online, you'll get a long searching results list. Here is a breakdown of some lesbian dating sites with good reputation, you can find the site that suits your needs best.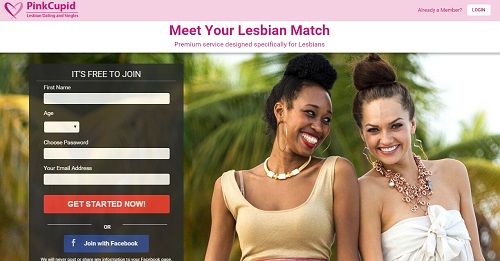 PinkCupid is an online dating platform devoted to lesbian singles dating around the world. Unlike other general dating sites, the site only accept members who are serious about looking for a same sex love.
The site offers a variety of communicating tools like IM, chat room and video chat. You can always find a convenient way to contact another member. It even has a fantastic "auto-match" service, which recommend you potential "perfect matches'" based on your own profile created when signing up.
One of the most useful features that I like most is its translation service for premium members, it can translate messages to one of 5 major world languages. This can help you conquer the language barrier and help you date people around the world. On PinkCupid you can find women from USA, UK, Australia, Canada and many other countries.
Comparing with other lesbian dating sites, PinkCupid is a little pricey. However considering the excellent functions it offered, It is your best choice to meet other lesbian singles. Click on the button below to check out PinkCupid.com for yourself.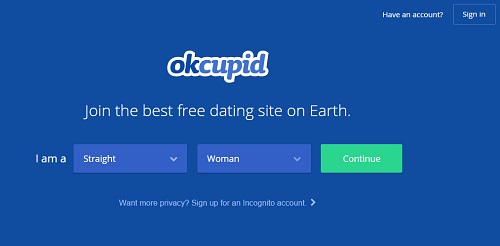 OkCupid is a free dating site where you can find many lesbian singles. OkCupid has a very powerful APP, which is much more easier for people to use on their smart phones.
It is quick and simple to get start with OkCupid. You can filter potential dating personals with many different criteria, which can make you find the people you like easily.
Of course, lesbians have a much smaller potential dating pool there than straight women. But considering it has a large number of members, you always have chance to meet your same sex partner there.
The disadvantage is that, like other free dating sites, there is no barrier to register – anybody can sign up. So you may run the risk of meeting people who are less committed.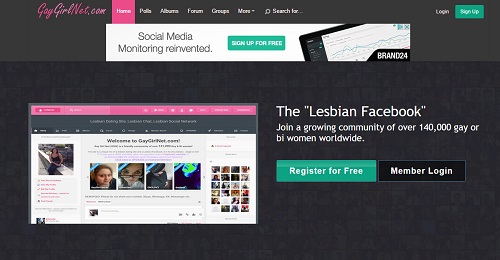 GayGirlNet.com is a great platform for lesbian dating. You can find many single women from around the world, so you can talk, share and make friends with other single lesbians. With it you can look for single women in your regions and participate in group discussions, browse its dating tip articles, and watch videos. You have a lot of things to do out there.
GayGirlNet has more than 140,000 members, which is a decent amount of members for you to choose from. I browsed its profiles and found that most of them had completed their profiles and photos. Some even have more detailed info such as whether they have have tattoos, if they drink or smoke, their favorite color, jobs and others. You can conduct a search based on personal info such as age range, location and profiles with photos. This can help you find your ideal dating partners that meet your special preferences.
At the botom of the page you can find members who are online and wish to chat. You can select their name and send a message to start a chat immediately. One interesting function is that you can express yourself via a video, which can help you get more attention and attract others to your profile page.
GayGirlNet is a perfect place for you to find lesbian love. Click on the button below to check out it for yourself.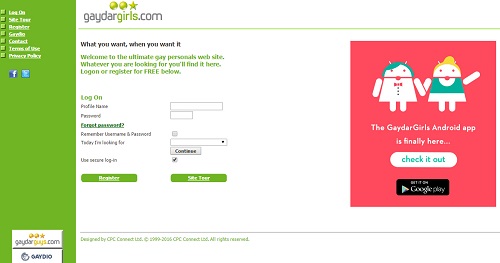 GaydarGirls is an online dating site dedicated to helping lesbian and bisexual females find their friendship, love and relationship around the world.GaydarGirls has a lot of members and which are more active than other sites,
An interesting feature is that it integrates travel element to the site. users can see when and where other members are travelling, this can help you contact other members to arrange face to face dating. Another great feature is its GPS service, which allows you to locate exactly where the girl your are talking to is come from.
It is easy to create a profile and you can communicate with others via instant messaging and chat rooms. but no live video chat is available at present. Users can sign up for free and access most of the site's features. Click on the button below see it for yourself.
5. PinkWink  (The site is not unavailable at present)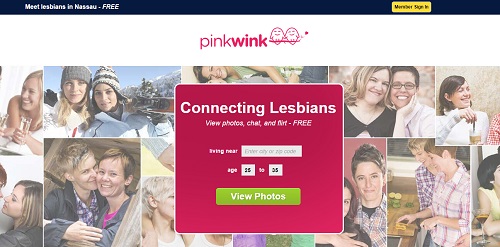 PinkWink.com is another famous online dating site for lesbian singles. It is a great place to start out seeking your match.
Similar with other dating services, PinkWink offers features like creating profiles, chat options, advance search and dating advice. It also has an advanced matchmaking function that can automatically recommend potential matches to you based on your personalities and preferences.
The standard membership is free and users can create a profile, search for others and see others profiles. To use the communication tools you will have to upgrade to paid membership.