There is kind of a law of life: every normal human being needs someone to build love with. Hopefully, you understand that no result comes from laying on the sofa immersed in your dreams or swiping Russian dating photos without making the first move first. Meet the top 10 actionable tips on how to boost your chances for a successful dating life.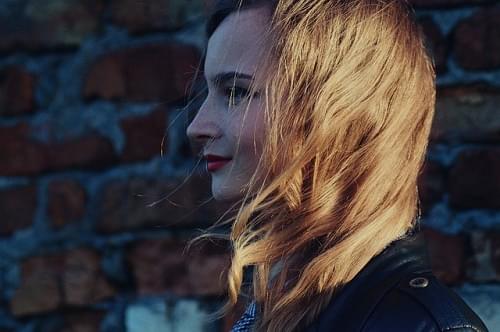 1. Define what type you will be searching for
Of course, it's possible to ask a first available lady out. But if you hope for something more than one-night stands, you should know who you need. Compatibility is what really holds a man and a woman together. What common interests should you two have? What qualities do you appreciate in women? Consider every detail.
2. Prepare for commitment
Again, if you look for a girl to build a serious relationship with, you should be ready to undertake a certain degree of responsibility. Healthy love life requires people to be able to resolve conflicts, to reach compromises, and be committed to their significant others.
3. Don't underestimate yourself
Many guys restrict their circle of opportunities due to their alleged flaws. Well, there's nothing terrible about having minuses – if you know how to introduce yourself in a right way, they may even add you extra points to your attractiveness. Look at yourself objectively and strengthen your advantages instead!
4. Work on your exterior
In contrast to a popular expression that for a man, it's enough to be slightly more handsome than a monkey, women do evaluate male appearance. Take it right: it's not a pretty face or fancy attire that makes you a desirable partner but the emotional security about your traits and competence. The good look gives you much of it.
5. Master the art of wooing
Despite all the feminist ideas, most girls remain quite feminine and love being wooed. Do you really know how to conquer a heart of a lady with your acts and words? If not, bother to improve your skills because a rare girl will fall in love with a random guy unable to express his interest in her.
6. Know how to satisfy them in bed
Yes, this also has a huge matter. Intellect, character features, physical attractiveness, a sufficient salary level after all – these factors are important. And to complete your image, you should get good in sex. Become a constant learner in order to advance your skills.
7. Become a listener
Remember that women like when men really listen to them. Verbal communication plays the prominent role in human relationships and you need to master this art as well. Moreover, it is beneficial for you to become a good teller since you will have to react to her words.
8. Display self-assurance
As we've already mentioned, confidence is essential for building romantic relationships. You're basically unable to approach a girl that evokes your deep emotions if you lack it. Develop this quality and your personal success will definitely follow!
9. Choose right venues for making acquaintances
Don't stick to all the same spot, attend various places where nice single girls gather. Mind that not any spot is great for picking up a girl for relationships. At clubs and bars, you will likely find a plenty of ladies attempting to get a reliable long-term partner. Check out some cultural events, bookstores, parks instead.
10. Don't give up
Searches for a perfect girlfriend might be time-consuming and sometimes disappointing. However, it is also the norm. The main thing you should do is to learn from your mistakes. Accept your fails and do your homework! Follow your motivation to take your dating to a new level.