Singapore as a country has an awesome reputation. This country is the most successful nation in South East Asia. It has great people who understand the value of hard work. It is little wonder then that Singapore singles are always in high demand. You see, people want to be associated with success. If you are looking forward to dating a single lady from this island nation, you have come to the right place. We will tell you what to expect and what is expected of you. Continue reading …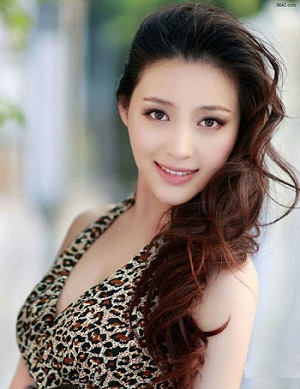 1. Sign up on the Singapore dating sites
Let's face it … if you are thousands of miles away from Singapore, the best place for you to start looking for love the Singaporean way is to sign up on the Singapore dating sites. Thanks to the internet of everything, you can now find love on the internet. Don't believe it? Just Google "people who found love on the internet" and see the number of people with successful marriages who found their love mates on the internet.
Create a good profile, post a few good images of yourself in different places, preferably in outdoor settings. You see, most frauds will only use one image. With different pictures, she can be able to tell the kind of person that you are. However, on your profile, do not give too much information away. You can use a pseudonym and maybe say what you are looking for – marriage, sex, short-term relationship and so on.
2. Know from where you are dating
Well, if you are one of those people who think Africa is a country, well, you have to do some study. In Singapore, not all people are from the same ethnic background. For example, Malays make up 14% of the population while Singapore-Chino people make up the biggest ethnic group with 77% of the population. People of Indian ethnicity make up 7% of the population and others of Arabic, European and other origins make up the rest 2%. Thus, depending on which ethnicity your date comes from, you will have to conduct yourself along the dating etiquette of that group. Find out what they are. That is what love is all about.
3. Meet people locally if you are in Singapore
If you are an expatriate working in Singapore, you can start meeting women locally. Attend parties and other social events that you will be invited to. If you meet a woman that you think you like at a party, there will be a lot to talk about. Be available to meet Singapore singles.
4. Go on Singapore matchmaking sites
This is another of the best ways to meet great singles from Singapore. What happens on Singapore matchmaking sites is that you enter your details on the dating site, your likes, your expectations and so on and then let the software calculate and match you with singles on the opposite side who are looking for just a man like you.
5. Be a patient hunter
One common quality that women all over the world share is that they like to test men to see just how far you can go to get her. Thus, when you approach her at work or at the party and she is as stiff as a cardboard, just remember that she is playing hard to get. She hasn't said she does not like you, has she? Be patient, persist.
6. How much affection can you display publicly?
This depends. However, Singapore is very tolerant and therefore it is not rare to see dating people holding hands or even hugging in the public. However, do not do that too soon. Hold on until you know that you and her are in a relationship.
7. Approaching her alone might not work
Unless you are for Singapore online dating, then you will be best advised to try approaching her when you are in a group of people. In Singapore, approaching a woman for the first time when you are a lone and when she is alone might not be taken kindly. In fact, she could interpret it as harassment and before you know it, you are in trouble.
8. If you are Caucasian you should have an easy time
How to date Singapore girls will be so easy for you if you are white. Somehow, Singaporean women regard westerners highly. However, know that unlike the other parts of Asia, in Singapore, women are liberated, have their own careers and money and therefore they expect you to treat them nicely. The image they have in mind is mostly what they have seen in soap operas. Can you be a gentleman? Treat her like a queen; she will make you feel like a king in return.
9. Have something going on for yourself
If you think that dating Singapore online means you can be a clueless man just because you are hiding behind a computer, you are wrong. Singapore singles, be it women or men, have a lot going for them career-wise. Therefore, you can be sure the first thing she will want to know is whether you have a good job. Who wants to date a loser? No one. Every woman wants a man who can take care of her and not the other way round. If you are looking for women from Singapore because no decent woman in your country will date a loser like you, you have another though coming.
10. Look for a woman who is at your level, not higher
Singapore singles are very ambitious. Thus, if you go for a high-flying woman who is above you academically or career-wise, you may be kept at a distance for a long time. These women look for men who can challenge them. They look for men who are driven to succeed in the same way that they are.
Before you exchange email addresses and phone numbers with her, do your own vetting, ask the right questions, seek to know what she is looking for and if you find that you do not fit the bill, just move on. Knowing how to date Singapore girls requires you to know what you are looking for in women and then look relentlessly for a woman who can give you just that.